What is Aerobics Clothing?
Aerobics clothing is a kind of activewear that is specifically designed to be worn by people practicing aerobics. Many of the styles are designed for women, but there are also kinds of aerobics clothing designed for men. There are a few key features in the design of this type of clothing. First of all, it must be made of material that either fits loosely about the body or is able to stretch with aerobics movements. These types of garments must also breathe well, meaning that they help to wick sweat away from the skin.
There are many kinds of aerobics clothing. In addition to basic pants and tops, there are also shorts, underwear, socks, and tights. Aerobics pants are often made out of cotton that is either blended with Lyrca® or some other kinds of elastic material. It is common for them to fit snugly about the hips and down the legs but to have a slight flare that extends from the calves down to the ankles. This style is similar to the design of yoga pants, which are often worn interchangeably with aerobics pants.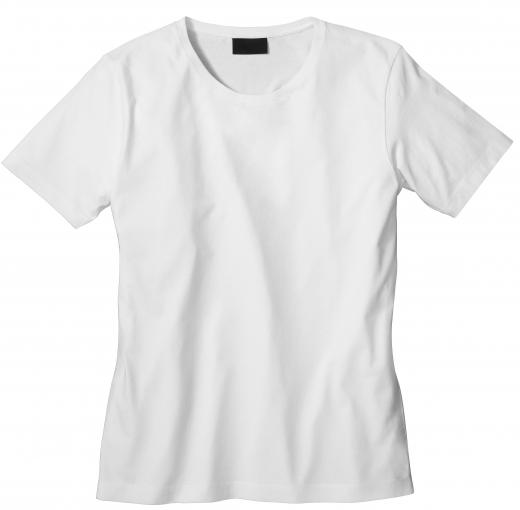 The style of aerobics pants described above is the most common style for women. Aerobics pants for men are made out of similar material but usually fit the hips and legs in a uniform manner, without a flare at the ankle. Just as women often use yoga pants and aerobics pants interchangeably, men often use aerobics pants and running pants interchangeably. Aerobics shorts for men and women are similar in style. They are made out of a material similar to aerobics pants but might include a higher content of elastic fibers. They usually fit quite tightly from the hips to the middle of the thigh and resemble biking shorts.
There are a number of different kinds of tops in the grouping of aerobics clothing. There are some special tank tops that are designed differently for men and women that are specific for people practicing aerobics. Many people who practice aerobics, however, simply wear cotton t-shirts, which may fit loosely or tightly about the body depending on personal preference.
Aerobics underwear is usually underwear that wicks sweat away from the skin so that the skin does not become clammy. There are also special kinds of aerobics bras that offer extra support for women. One kind of aerobics clothing that was especially popular in the 1980s is the leg warmer. Leg warmers are used to warm up the joints at the beginning of an aerobics routine.
AS FEATURED ON:
AS FEATURED ON:

By: Kayros Studio

A fitted T-shirt can be a good choice of clothing to wear while practicing aerobics.

By: Karen Roach

A sports bra for aerobics.

By: nito

Pants for aerobics.

By: Dash

Tennis shoes are ideal for aerobics exercises.

By: Syda Productions

When engaging in intense aerobic exercise, it's helpful to wear clothing that wicks away perspiration.

By: michaeljung

There are a number of different kinds of tops in the grouping of aerobics clothing.