What is Advertising Copywriting?
Many people do not know what advertising copywriting is, yet they are bombarded with it everyday. In general, this type of writing is usually brief and full of creativity. Copywriters in the advertising industry typically have to create content that will both stand out and impress the audience, resulting in a higher chance of selling a particular product or service. Such writers may develop copy for a myriad of companies at one time, or might work at a single company to promote only one brand fulltime.
Advertising copywriting can be seen in various venues, from short slogans to amusing jingles. Promotional posters, brochures, and product labels often include this type of writing. Additionally, commercials on the radio and television need scripts, which are usually created by advertising copywriters. Most content is quite short and meant to give the audience a brief bit of information that will hopefully pique their interest.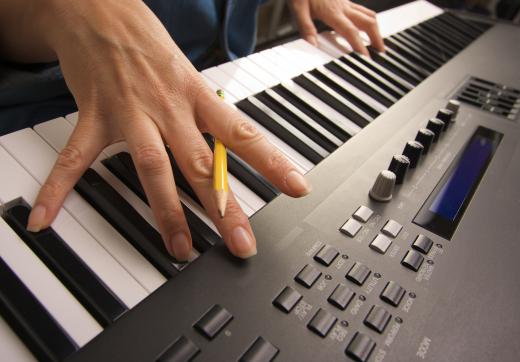 Since advertising copywriting has such a wide audience, writers in this industry often spend time researching those most likely to view their content. This often includes surveys or other methods of investigating the correct demographics. The point of most advertisements is to get the attention of the target audience, and encourage them to take action. Such action usually results in sales, so the most successful copywriters are usually quite convincing using minimal words.
Much of the effective advertising copywriting on the market greatly impacts its audience. Many writers use humor in order to amuse and hold the interest of their viewers, since they will likely have a positive feeling after witnessing the advertisement. Others use more serious emotions to move an audience. In general, the appropriate mood of the advertisement often depends on the type of product or service being offered, as well as what the projected audience will likely appreciate.
The key to effective advertising copywriting is often mixing promotional copy with detailed and reliable information about the subject. It should be unforgettable, but it should also make sense. Most audience members will be dissatisfied if the copy appears to be random, or gives no clue as to what is being sold. Some of the most appealing ads both amuse and make sense to viewers.
Fortunately, most copywriters become quite knowledgeable about the product or service prior to crafting content, typically through meetings with product owners, and their own research. They also often work with art directors in order to pull together the images and phrasing. Clearly, most advertisements are not the work of just one person, but an entire team with the same goal in mind.
AS FEATURED ON:
AS FEATURED ON:

By: Andy Dean

Advertising copywriting may involve composing jingles for radio commercials and TV spots.

By: morchella

Advertisements on the radio require scripts written by advertising copywriters.