What is Adaptive Control?
Adaptive control is an approach to controlling systems that adjusts over time in response to changing conditions and knowledge acquired by the controller. Rather than remaining static or attempting to cope with minor deviations, adaptive control actively responds to changes in the system to improve control. This approach is needed with dynamic systems in unstable environments, ranging from aircraft to medical robots.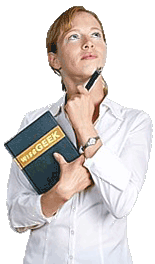 With adaptive control, the controller collects data about the environment the system is operating in and uses this information to make adjustments to how the system is controlled. Examples of adaptive control can be seen in some vehicles with the ability to adjust automatic braking systems for wet and icy conditions. In these cases, the system responds to the conditions to improve accuracy, effectiveness, and efficiency to make driving safer and easier in a wide variety of settings.
Control systems are often required to make decisions and adaptive control facilitates smart decision-making based on the conditions at a given time, rather than an established set of parameters developed by the person who built the system. In dynamic environments, this can be critical. Adaptive control can be used to control networks and other computer systems with changing user loads to help the systems respond to changes before problems develop by doing things like shifting users to different users, throttling down traffic to prevent system crashes, and so forth.
Designing adaptive control requires a number of skills. In addition to developing a control system, the developer also has to integrate some level of artificial intelligence along with data analysis abilities, allowing the system to gather data and interpret it in meaningful ways. Since changes can happen very rapidly, high processing speed is also required. Systems need to be able to respond to changes in fractions of a second, and ideally to take a proactive rather than retroactive approach to managing changing conditions.
People interested in this field can be found at colleges and universities, as well as in labs at technology companies. Many people have advanced degrees in fields like engineering, electronics, computer science, and robotics, as a high level of skill and education is needed to design functional adaptive control systems. Rates of pay vary, depending on the working environment; people in the private sector tend to make more, but people working for government agencies and in university settings can access the latest research, development, and technology, including classified material developed for military use.