Abertam cheese is native to the Czech Republic, made near the famous spa city of Karlovy Vary. It is a short-ripening cheese, taking only 2 months to produce. Most frequently used as a melting cheese, it is also delicious as a table cheese, despite its hard texture.
Abertam is considered a farmhouse or artisan cheese, for its simple creation process. Made from sheep's milk, the cheese has a heavy flavor. The varied diet of the mountainous sheep in the Czech Republic is considered essential for the production of abertam, giving it a deep and strong flavor characteristic of sheep's milk cheeses.
As a farmhouse cheese, abertam may not be widely available in grocery stores, but it is a welcome addition to cheese tastings and plates. Due to its exceptionally strong flavor, the cheese is often paired with beer, perhaps a dark lager or pilsner. Like most sheep cheeses, it goes well with sweeter wines. A combination of this Czech delicacy and a Muscat would make an excellent strong finish to a wine and cheese flight, sure to knock the socks off of cheese novices.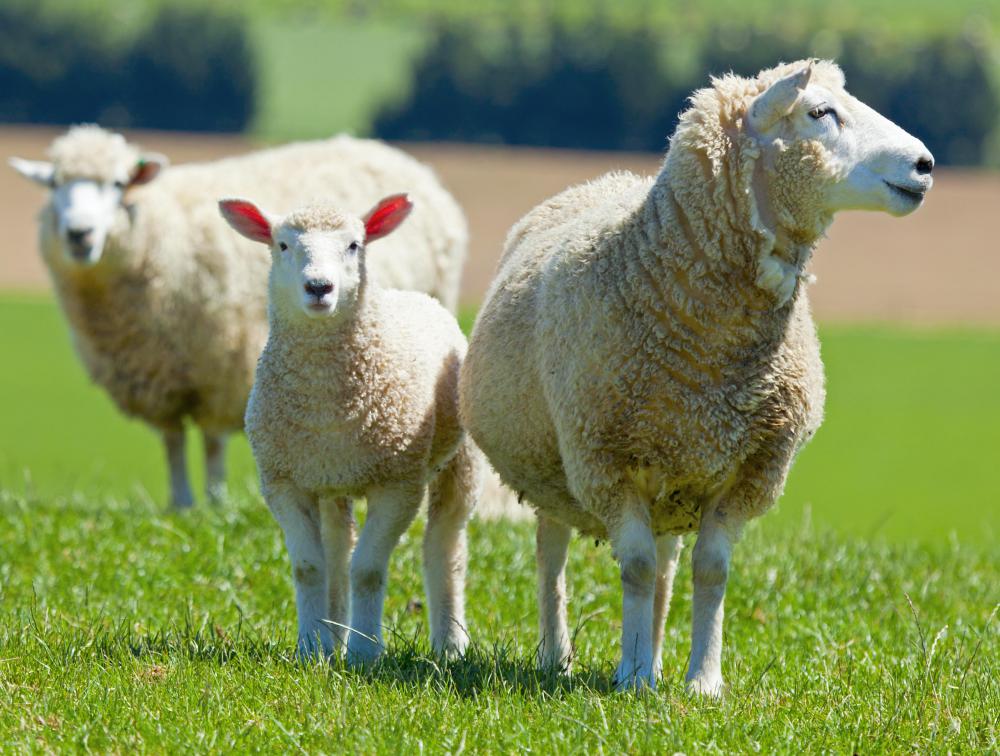 The pale-yellow cheese is excellent for melting, and can be substituted into a variety of recipes to add a flavor kick. Combine abertam with milk, butter, a bit of flour, sour cream and spices and melt slowly for a knock-out fondue. In addition to using bread or crackers for dipping, try tart red grapes. As an early autumn appetizer, abertam cheese fondue will go marvelously with crisp apples just in season, and provide a hearty, flavorful snack. The tangy cheese will bring out the best in the apples, and return the favor by adding an acidic bite to the fondue.
If cheddar has finally worn you down as a melting cheese, invigorate grilled cheese sandwiches with this Czech cheese. Use a mild bread, such as a sweet French roll, ciabatta, or hearty whole wheat, and butter both sides carefully before grilling. Add sliced tomato, or if you prefer, heat tomato soup and pour it over the sandwich, sure to warm you on the chilliest of winter days.
Although still relatively obscure in the cheese world, abertam is well worth seeking out. Understanding the complexity of its flavor is a must for any cheese lover, particularly those drawn to stronger cheeses. Seek out abertam at your delicatessen or specialty food store, and start experimenting with this farmhouse cheese as soon as possible.
Abertam cheese can pair well with a ciabatta roll.

Abertam cheese pairs well with fresh apples.

Sheep's milk is used to make abertam.