In the United States, there are several varieties of pine tree that feature yellow colored wood. These trees are commonly referred to as Yellow Pine trees, and can be found in various ecosystems across North America. Yellow Pine trees are highly valued for their colorful wood, and are often used in flooring, fencing, and other lumber purposes.
The Ponderosa Pine, also known as the Western Pine, is perhaps the largest Yellow Pine subspecies. With record specimens reaching more than 225 ft (68.5 m) in height, this giant tree has a commanding presence across the Western United States and is most commonly found in Northern California and throughout Oregon. Ponderosas are usually found in relatively cool areas at high elevations. They provide food and shelter to a variety of woodland creatures, and are highly prized for their wood.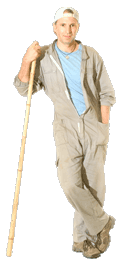 The Southern Yellow Pine may not be as mighty as the Ponderosa, yet it holds a special place in the hearts of many tree lovers. Also called the Longleaf Pine, this tree can live for several centuries, spends its early years as a small, grassy bush before sprouting into a sizable tree. Historically, Longleaf Pines provide homes to dozens of bird species. As a result of enormous demand for the Longleaf's beautiful yellow wood, several varieties of birds have experienced extensive loss of habitat and numbers.
A coastal tree, the Longleaf was once a major source of timber for nautical purposes. In addition to providing lumber for ships, the sticky and strong resin was used to create turpentine and other products to ease ship building and voyages. Extensive use has lead to a serious decline in the noble Longleaf's numbers; several states have now implemented projects to restore the tree to its former grandeur.
Though the Ponderosa and the Longleaf may be the best known Yellow Pine trees, there are several other coniferous species that also provide yellow-tinged wood. A close relative of the Ponderosa, the Jeffrey Pine grows throughout the same range and is noted for its strong scent. The whimsically named Loblolly Pine prefers lower altitudes and moist soil, and is frequently used for wood pulp.
While Yellow Pine wood is distinctive and quite beautiful, buyers may want to carefully inquire as to its source. Many trees are grown in commercial plantations specifically to be used for industrial purposes. Using wild wood sources, however, can damage delicate ecosystems and have far-reaching consequences for not only the tree population, but the wildlife and flora in the area. Looking for sources that practice sustainable, environmentally production and processing techniques will allow wood lovers to enjoy a brand new Yellow Pine floor or fence while doing their part to ensure a future for these beautiful trees.
AS FEATURED ON:
AS FEATURED ON:

Worker