A wood vise is a clamping device used by woodworkers to secure a piece of wood in place while it is being worked on. The jaws of the vise are usually made of wood, plastic, or metal, and the surfaces of the jaws are flat to avoid damaging the wood piece being worked on. If the jaws of the clamp are metal, they are usually lined with wood to further protect the work in progress. In many cases, the vise is mounted directly to a workbench, and the jaws of the vise are mounted flush with the work surface of the bench.
A vise is essentially a mechanical screw, which means the two jaws of the wood vise are able to move either inward toward each other to secure a piece or outward from each other to release that piece. A hand crank is usually attached to the vise to allow the user to easily move the jaws inward and outward; this crank is often made of either wood or metal for durability and ease of use. The location of the screw that connects the two jaws can limit the size of the piece of wood being secured, though many designs account for this by locating the screw in a place that will not interfere with the piece of wood.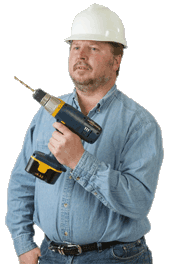 The size of the jaws of a wood vise can vary as well. Larger jaws are designed to hold larger pieces of wood, while smaller jaws are suitable for smaller pieces of wood or more intricate placements. The positioning of the jaws in relation to the work surface will also affect how a piece is held, and modifications can be made to the wood vise to accommodate certain projects. Jigs, for example, can be designed to work in conjunction with the wood vise to secure a work piece of an odd shape, length, or size.
Sometimes a wood vise is designed with a split nut, which is a special type of nut that allows the jaws of the vise to be moved without turning the hand crank. Once in place, the jaws can be secured; the hand crank can be used for fine tightening. The jaws of the vise may be able to be released in the same manner. This allows for quicker clamping and easier maneuvering of the work piece within the vise. Not all wood vises will have this feature, and more traditional styles will most certainly lack this feature.
AS FEATURED ON:
AS FEATURED ON:

Man with a drill