What Is a Winged Death's Head?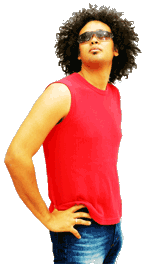 A winged death's head is a motif which is commonly found on gravestones, especially those dating to around the 17th and 18th centuries. This motif also appears in some works of art, either as a central element or as an accent piece. The meaning of the winged death's head is variable, depending on the context, but it is safe to assume that it is meant to be a memento mori, reminding the viewer of the inevitability of death.
The crudest winged death's heads are simply skulls with empty sockets and grinning teeth, with wings etched on either side of the skull. In some cases, crossed bones may support the skull. More sophisticated versions feature skulls with more details, or heads with more flesh on them. In some cases, the head may be mounted over a heap of bones, or a bag which clearly contains human remains. The wings may be large or small, ornate with fine detail or very simple, all depending on the taste of the creator.
For some people, the winged death's head is simply a reminder of the speed at which death can approach, with the added message that time flies. It can also represent the idea of the flight of the soul, especially when carved into a headstone, with the wings implying a passage to heaven. Others think of the symbol as a visual representation of the death of the body accompanied by the regeneration of the spirit, suggesting that the soul lives on even after the body is gone.
Such motifs are very common on Puritan tombs, because the Puritans disliked visual representations of religious themes like crosses, angels and saints. As late as the 19th century, people also simply had a taste for the macabre in grave decoration, which explains why one sees giant angels of death looming over graves in older cemeteries. The winged death's head would have served as a simple and eloquent reminder of the presence of death.
In works of art like paintings, the winged death's head may be incorporated into a larger allegorical story which unfolds on the canvas. Some artists have also included fresh takes or parodies on the theme, like death's heads of animals, or entire winged skeletons. While these themes might seem a bit dark and intense to modern viewers, death was a common and accepted theme in art well through the 19th century, and in addition to being used to represent literal death, death also symbolized time, regeneration, and a variety of other themes.
Man with hands on his hips