What is a Whiplash Headache?
A whiplash headache is a type of headache a person may develop after being in an accident. Whiplash is a common injury that often happens in car accidents and occurs when a person's head suddenly moves forward and backward as a result of the collision. Many people are most familiar with the neck pain that results from whiplash, but some people develop headaches, too. Often, the pain is focused on the area at the base of the skull. Some people develop a whiplash headache soon after an accident while others may not notice head pain until hours later.
Whiplash is primarily described as a neck injury, but it can cause a range of symptoms, including those that involve the head. It occurs from the sudden, forceful backward and forward movement of the head in an accident. This movement puts strain on the muscles and ligaments of the neck and causes the pain associated with whiplash. A whiplash headache usually develops at the base of a person's skull. Some people, however, may notice headache pain that affects the whole head or just the forehead.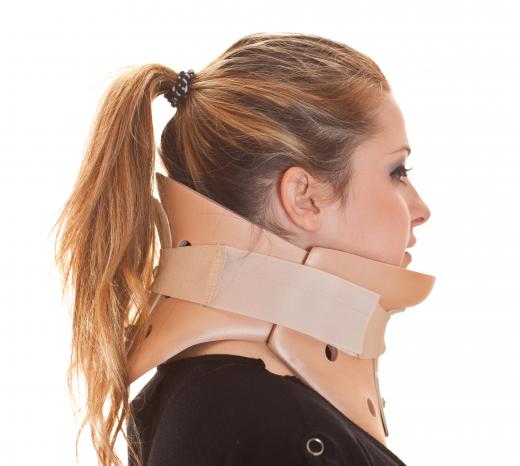 In many cases, a whiplash headache develops soon after an accident. For example, a person who has been in an accident often notices the head pain upon waking the day after an accident, though some people may notice it right afterward. In many cases, the pain starts in the person's neck and then seems to radiate from the neck up to the back of the head. Interestingly, a person with the type of headache that starts at the back of the skull may also have shoulder pain at the same time.
Whiplash headache can be treated with painkillers. Often, over-the-counter pain medications help relieve the pain. In some cases, however, the pain is serious enough to require prescription medications. Some people also experience relief from applying heat to the back of the neck. On the other hand, people are often advised to avoid applying cold to the back of the neck in an effort to relieve the pain of a whiplash headache, as doing so may make the pain worse.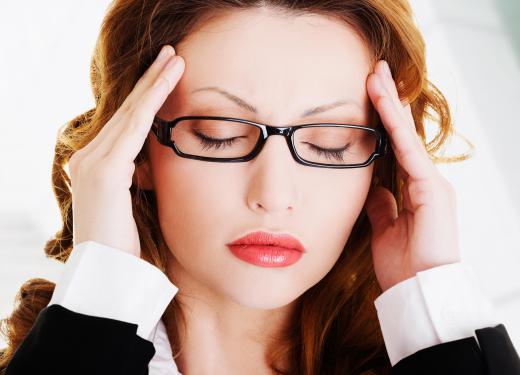 In time, a whiplash headache should fade on its own. There are some people, however, who suffer from pain that lasts for weeks or even months after an accident. Physical therapy, acupuncture, and spinal injections may help relieve pain that is severe or lasting.
AS FEATURED ON:
AS FEATURED ON:

By: ESLINE

A woman wearing a neck brace for whiplash.

By: Monkey Business

Whiplash can occur when a person is in a car accident.

By: Piotr Marcinski

A whiplash headache can be treated with painkillers at the onset of pain.

By: Monkey Business

Symptoms from whiplash can last several weeks or become a chronic issue.

By: Yanik Chauvin

Lasting pain from a whiplash headache may be treated with acupuncture therapy.