What Is a Water Theme Park?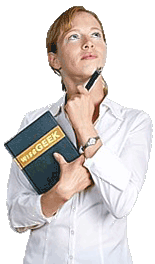 A water theme park is an amusement park comprised of water rides and attractions. These can include different types of pools; water slides; and actual amusement park rides such as the log flume, which is basically a water roller coaster. Water theme parks are popular attractions in many areas of the world in the summer months, as they are great places to have fun and cool off. For obvious reasons, a water theme park will nearly always be located outdoors. However, there are some water parks located indoors now as well, and these typically feature heated pools and other attractions to be enjoyed all year round.
Sometimes, a water theme park is attached to a traditional amusement park with standard rides. It may be an extra fee to enter the water park, but it is usually slightly reduced if the tickets to both parks are purchased together. There are generally certain clothing rules that apply at an amusement park that do not apply at a water theme park; for instance, it might be required to wear shoes while in the amusement park but not required in the water park. Most water theme parks have locker areas where individuals or families can safely store belongings while they are in the water.
The attractions found at a water theme park will vary depending on the size of the park. In general, there will be a few different pools. Wave pools are common, as well as different pools for younger kids. In addition to the pools, water slides will usually be found at a water theme park. These may be smaller water slides where an individual just goes down the slide by himself or herself, or larger slides with rushing water and inner tubes to ride. Some water theme parks do not have any larger mechanical rides, but the larger theme parks will typically have a log flume, which is a type of small boat ride that has a steep drop like a roller coaster.
A lazy river is another common feature at a water theme park, which is a relaxing attraction in which individuals can simply drift down a "river" on an inner tube. In addition to all the fun attractions, there are usually a number of different restaurants available at theme parks. These typically include easy, summery foods like sandwiches and hamburgers, though some of the larger parks will have nicer dining options as well.
Woman holding a book