What Is a Voice Coil Actuator?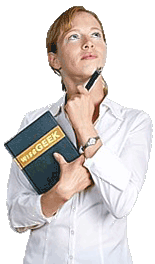 A voice coil actuator is an electromagnetic device that supplies a controlling motion for secondary mechanisms. Similar in operating principle to conventional solenoids, it differs in that the coil of the actuator moves within a static magnet array. A voice coil actuator is also capable of producing bi-directional movement. In addition, its range of output motion may be controlled by external triggers and system feedback. Also known as voice coil motors, they may be configured to produce linear and rotary outputs.
The phenomenon of electromagnetic force is the cornerstone for a wide range of switching, actuation, and control mechanisms in an equally extensive range of industries. The most common application of this phenomenon is the simple solenoid. These ubiquitous devices consist of a static wire coil and a moving plunger used as a output transfer agent. When the coil is energized with an electric current, a strong magnetic field is generated which causes the plunger to move towards it. This movement is then harnessed to perform work.
The voice coil actuator also relies on this electromagnetic force to supply its output motion, but does so in a different fashion. These actuators feature a static magnet array and a moving coil that is used to transfer motion. When an electric current is passed through the coil, a magnetic field is generated around it in the same way as a conventional solenoid. This field interacts with the static magnet's field, either attracting or repelling the coil depending on the phase relationship of the two fields. This working theory can be easily demonstrated with two small bar magnets that either push each other away or pull towards each other depending on which way they face.
In this way, the voice coil actuator, or voice coil motor, as they are also known, may be used to produce a range of finely-controlled, bi-directional linear motion. The actuator may also be configured to produce a finite rotary motion, typically less than 360 degrees. The voice coil actuator may also be configured as part of a servo system where installation feedback or inputs are used to dictate its motion range. A very common application for voice coil actuators is the read and write head on a computer hard drive.
One of the most well-known uses of a voice coil actuator, however, is the audio loudspeaker. The cone of the speaker is attached to a voice coil and is moved backward and forwards by the alternating polarity of an audio signal passed through the coil. This, in turn, creates the air pressure waves that produce the speaker sound output.
Woman holding a book