What is a Vinyl Patio Door?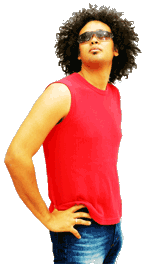 A vinyl patio door makes a nice, inexpensive choice for patio doors. If you choose a vinyl patio door, it will require little maintenance and be inexpensive. Patio doors are often susceptible to all types of weather, so it makes sense to choose a door that is not easily damaged by moisture.
When deciding what type of patio door you want for your home, do some research on each type of material and then decide which would be best for your situation. Patio doors are available in wood, fiberglass, aluminum and vinyl. Each type of door has its advantages and disadvantages for use as a patio door.
Wooden patio doors are inexpensive and have a traditional look. They are available in a wide variety of sizes. They do require a great deal of maintenance however. Wood, left untreated, will not withstand the moisture and sunlight that it will be subjected to on a patio. Regular painting or applications of stain should keep the wood patio door in good shape, but many people find they eventually develop a problem with the wood warping or splitting.
Fiberglass doors are a nice choice for the patio area. The main drawback of fiberglass is the cost. If it fits into your budget, however, it makes a maintenance free choice for the patio area. For those who like a traditional look, fiberglass doors are available with a wood-like grain. When painted, the doors are nearly indistinguishable from wood.
Aluminum patio doors are lightweight and affordable. They are a popular choice, which means that they are readily available, as are any replacement parts you may need to do repairs. Aluminum does not rust, but it is susceptible to oxidation. If you choose aluminum, it is important to wipe away any white dust that forms on the door. Leaving it in place can lead to pitting, where small cavities form in the aluminum.
A vinyl patio door is inexpensive and, like aluminum, commonly used. This means that your local store will likely have a nice selection to choose from. Vinyl is not as strong as some other choices. Many people are choosing a combination of vinyl and wood for their patio doors. This seems to provide the benefits of both.
With vinyl-clad wood, you get the strength of wood with the weather resistance of vinyl. Also, the vinyl covering the wood is maintenance free. While not as inexpensive as a plain vinyl patio door, vinyl-clad wood is an affordable option.
Man with hands on his hips