Vinyl flooring is an inexpensive floor covering that is often used in kitchens and bathrooms. Composed of polyvinyl chloride and various types of plasticizers, it is possible to purchase vinyl floor covering in solid sheets as well as vinyl tiles. Because of the low cost and ease of installation, vinyl flooring is a favorite option when the budget is tight.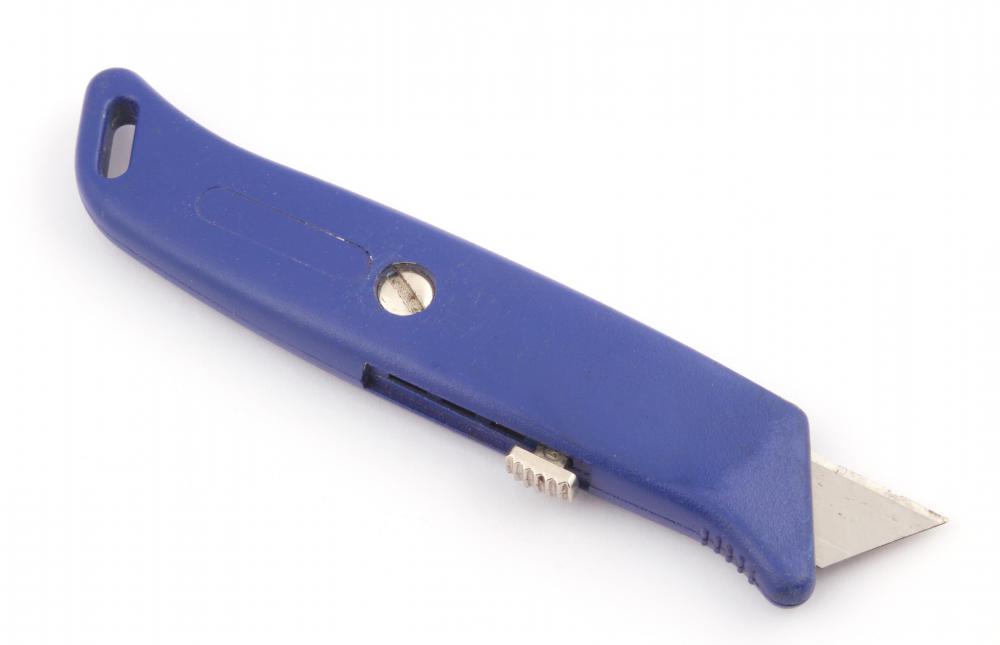 While many people think that linoleum and vinyl flooring is the same product, that is not the case. Linoleum is usually composed of organic materials while vinyl is made with synthetic materials. The color and pattern on a vinyl floor is imprinted on the surface, whereas the colors run all the way through linoleum flooring. Both types of flooring are durable, available in wide range of colors and resist stains better than many other floor covering options.
Because it is possible to purchase vinyl squares as well as vinyl sheets, homeowners can easily use vinyl floor products to create a finished and professional look. The sheets work very well in spaces that are square or rectangular, while the peel and stick tiles are ideal for working in spaces with an array of angles and various architectural features. Both types of vinyl floor products can easily be trimmed with the use of a utility knife, making it easy to fit the edges into corners or work around fixtures.
Unlike some of the other options for kitchen and bathroom flooring, installing a vinyl floor takes very little time. The first step is to make sure the floor is clean and free of any type of dust. If desired, a thin cushion can be laid on top of the floor, although many people find that the cushioning of the vinyl floor sheets is usually sufficient. Make sure the cushioning is cut to cover the floor wall to wall, then secure using staples or carpet tacks.
When using the sheets, all that is required is to take accurate measurements of the floor, then trim the sheeting to the proper size. The trimmed sheet is put into position and then secured to the floor. It is possible to use adhesives, carpet nails, or finishing nails to secure the vinyl floor. Once the flooring is in place, simply install quarter round trim to cover the area where the flooring and the walls meet. This added touch will cover any edges that are not completely clean and give the room a finished look.
Vinyl floor tiles are great for both bathroom and kitchen flooring. This is especially true when there are somewhat awkward angles in the space, such as around built-in cabinetry. As with any type of tiles, it is important to start by laying a line of tile down the middle of the space, then work toward the opposing walls. Since the tiles can be cut to fit around any obstacle, it is possible to completely cover the space and still have the look of one unified floor covering. Since the tiles are available in peel and stick versions, just about anyone can give the floor of an average sized kitchen or bathroom a new look in no more than a few hours.
Vinyl floor materials are sold at most home stores and hardware stores. Precut sheets are sometimes available at discount retail stores, although many outlets of this type tend to carry linoleum rugs instead. Since the two terms are often used interchangeably, make sure the product you are considering is composed of polyvinyl chloride if you prefer to go with vinyl flooring.