A Vichy shower is a type of shower that is often used in salons and spas and is received while lying down. Vichy shower equipment consists of a horizontal bar with multiple showerheads attached, usually five to nine. Each one of the showerheads is slightly smaller than a conventional showerhead. The table or bed used during the shower is approximately the same length as a spa treatment table.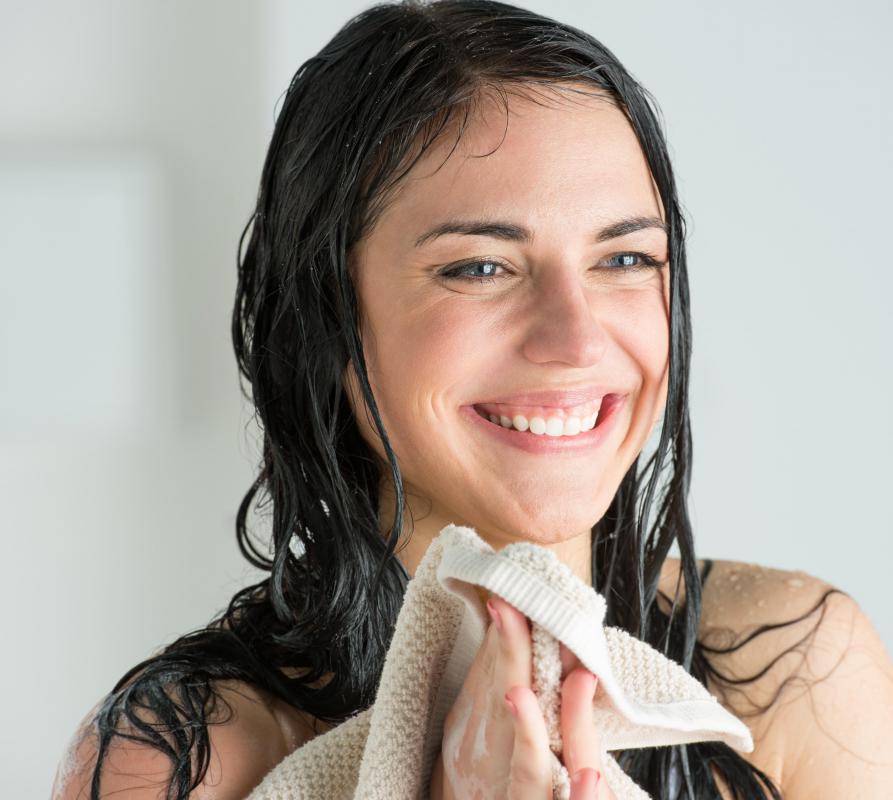 A Vichy shower, which is named after the town of Vichy, France, helps facilitate a spa treatment such as a salt scrub or mud treatment. These treatments are very messy and require a client to wash these items off his or her body before getting dressed. This type of shower keeps the spa client from getting up to go to a shower to rinse off the product, which could cause a great deal of embarrassment and could be messy for the spa.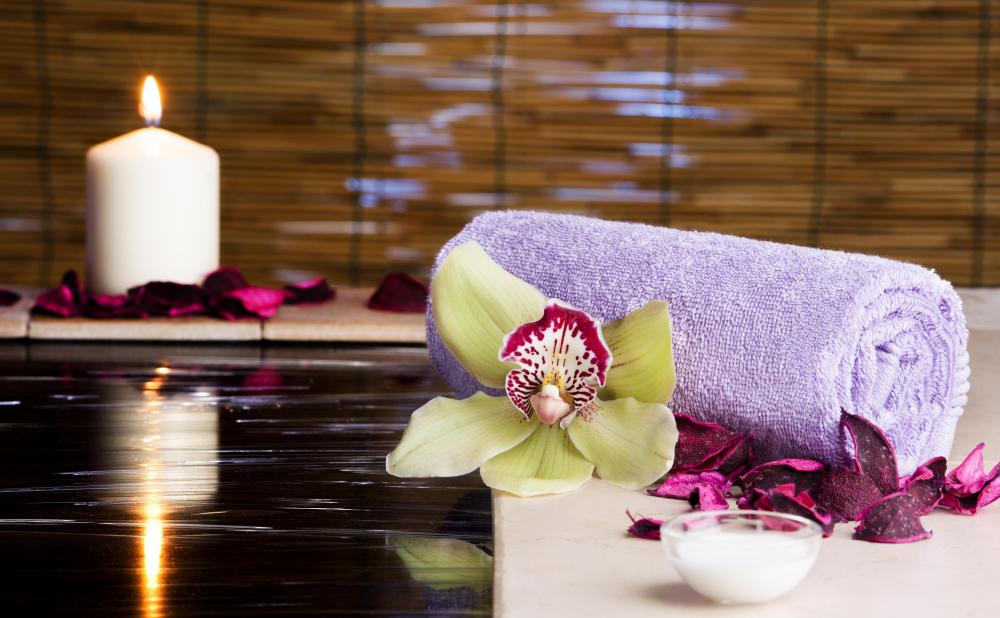 The Vichy shower will be on an arm that can be moved from side to side. This is so the salon employee can move the shower mechanism away from the client in order to turn it on and adjust the temperature. Each one of the showerheads also can be adjusted for direction and flow of spray so that the water also can be at ideal pressure before it is directed over the top of a client.
The shower can be either free-standing or mounted to a wall. Below the shower system is a panel with temperature controls so that the spa therapist can see exactly what temperature the water is. Some more elaborate models might have a shield that extends from the end at an angle. This shield protects a client's face from water spray when he or she turns over.
Vichy showers are used in rooms that have tiled surfaces along with a drain in the floor so that water damage is not a problem. Specially designed wet tables enhance the use of the shower by providing a cushioned surface to lie on while showering and drainage holes so that water does not build up on the table. This can cause the shower to give a massage-like effect that relaxes the muscles and soothes away stress.
Most upscale salons and day spas incorporate Vichy showers as a part of their spa regimen. When deciding on a new spa, a client should inquire whether the spa offers the use of this shower, especially if planning to receive a body treatment. With proper use, a Vichy shower can soothe aching muscles and relax and invigorate spa clients while at the same time leaving them clean and refreshed.