What is a Vessel Lavatory?
A modern trend in bathroom styling, a vessel lavatory is essentially a sink in the form of a bowl or other vessel that sits on top of the vanity cabinet, rather than recessed into the top. There are many different styles, some reminiscent of Victorian times and others inspired by Japanese and Asian culture. A vessel lavatory may be made of porcelain, glass, or simply heavy duty plastic resin or stainless steel and typically requires a specific type of faucet.
Though a vessel lavatory, also known as a vessel sink, is often decorative, some styles are more utilitarian. Vessel sinks became a popular trend in bathroom renovations in the mid to late 2000s and are now widely available in home improvement stores — both in stock and by special order. The most common type of faucet used in conjunction with a vessel lavatory is a waterfall faucet.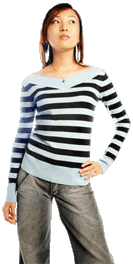 Unlike a regular inlaid sink basin, only some vessel sinks have built-in overflow. This is only one of the potential disadvantages to many styles of vessel lavatories. Others disadvantages include difficulty cleaning at the base of the sink and durability. Due to the exposed nature of a vessel sink, the edges are more prone to chipping than a sink that is inlaid or a vanity top with a continuous basin. Careful consideration should be given to the type of material chosen for a vessel lavatory, as glass or porcelain may be impractical in some households.
Vessel sinks are plumbed slightly differently than traditional inset sinks, but they are fairly flexible in their use. They can be retrofitted to convert a favorite cabinet into a bathroom vanity and because they are installed on top of a cabinet or countertop, can be changed fairly easily. Other advantages include an increased accessibility for taller people and of course, pure style and statement.
Many vessel sinks are pieces of art that can transform a bathroom into a statement of style. Eye-catching, a vessel lavatory can be extremely modern, if not futuristic in appearance or hearken back to former days when a wash basin and ewer were the height of convenience. The look is completed with the selection of a faucet high enough to allow water to flow into the basin.
A vessel sink can be installed over an existing vanity, but its flexibility can also allow for the installation of a very different style cabinet. You can elect to place a stone, granite, or tile countertop underneath the sink or simply cut a hole for plumbing in the top of any appropriate cabinet. Homeowners with a bit of plumbing savvy may have no trouble installing a vessel lavatory, but those with little or no experience might want to take advantage of professional installation.
AS FEATURED ON:
AS FEATURED ON:

Woman with hand on her hip