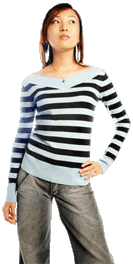 A Utilikilt® is a modern take on the classic Scottish kilt, produced by the Utilikiltsreg; company, which is based in Seattle, Washington. Utilikilts® are marketed to men who want to enjoy the comfort of an unbifurcated garment while being able to work in a variety of environments. These garments are designed to be extremely durable, and they come in a range of styles adapted to various applications from hunting to formal events.
The concept of the Utilikilt® arose in 1999, when Steven Villagas manufactured a kilt for himself because he wanted more freedom of movement than pants offered. To his surprise, people often asked him about the garment and where they could get their own. In 2000, Villagas responded to popular demand and founded the Utilikilits® company with Megan Haas. The company continues to sell kilts in a storefront in Seattle, and also through their web page, and it experienced explosive growth within its first few years of business.
Several things differentiate a Utilikilt® from a true kilt. The first is the addition of pockets, making it a true "utility kilt." The garment is also made from heavy duty materials like canvas, or in some styles leather, and it it riveted for extra strength, like jeans. Methods for securing the kilt vary; many snap rather than buckle on, as traditional kilts do. The design also includes the classic pleats of a traditional Scottish kilt, which ensure freedom of movement by fanning out when the wearer engages in strenuous activity.
A wide range of men wear Utilikilts®; the company's advertising campaigns often feature people in traditionally rugged or manly professions like logging and construction. The message the company wish to sends is that that Utilikilt® is a workman's kilt, designed for active, working men who prefer unbifurcated garments; many wearers do not appreciate hearing the word "skirt" in reference to their Utilikilt®.
The company sells a number of off-the-rack styles, and it will also create custom-sewn garments. Styles range from a rugged camouflage version for hunting to a formal tuxedo kilt in classic black. As with traditional kilts, the best fit is a custom fit, although off-the-rack styles can certainly be made to work for most men. Wearers claim that the garments increase their freedom of movement, and many assert that the garments are far more manly than pants, which have, after all, been co-opted quite thoroughly by women.
Woman with hand on her hip