Miscellaneous
Fact Checked
A triquetra is a three cornered shape that is used as a symbol in many cultures, ranging from traditional Christianity to pagan Celtic traditions. People may be most familiar with the shape in Celtic art, where it appears extensively in a wide array of situations, from carved headstones to motifs in Celtic paintings. This design can be utilitarian and very simple, or incredibly ornate and quite beautiful, in the case of complex Celtic knotwork.
Typically, a triquetra is formed by interlocking three identical shapes to create a distinctive three-cornered pattern. Archaeological evidence suggests that it has been an important symbol in Celtic art for centuries, and it was also extensively used in Germanic paganism. Triquetras can be found on many rune stones, for example, and they also appear in wooden and stone carvings found throughout Northern Europe.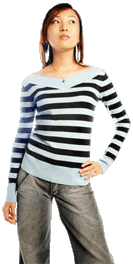 People who follow pagan and New Age traditions which are said to be rooted in ancient Celtic practices often use the triquetra as an expression of faith. Some say that it represents the Triple Goddess in her roles as Maiden, Mother, and Crone, for example, while others suggest that it reflects fertility, unity, and other ideas that are important to New Pagan practices. Because of the pagan associations of this symbol, it often shows up in works of art and jewelry that are meant to appeal to this community.
In Christianity, the triquetra is often used as a metaphor for the Holy Trinity of the Father, Son, and Holy Ghost. The three shapes symbolize the individual members of the Trinity, with their unification symbolizing the unity of the Trinity. It is common for a Christian triquetra to be made with three interlocking mandorlas, almond shapes formed by the vesica piscis symbol, another ancient symbol.
There are a number of variants on the triquetra. Some, for example, are interlaced with other symbols so that the shape acquires additional personal meaning. People may also see motifs with symbols or text inside the voids formed by the interlocking shapes. It also appears in the Trinity Knot, which is closely associated with Christian beliefs about the Holy Trinity.
AS FEATURED ON:
AS FEATURED ON:

Woman with hand on her hip