A towel holder is a stationary object that holds and/or dispenses towels. The types of towels vary widely and so do the types of towel holders available today. A towel holder may be used outdoors, but most towel holders in the home are located in bathrooms and kitchens.
Paper towels are used in many kitchens to wipe up accidental spills. A paper towel holder may be wall-mounted and hold the roll of paper towels horizontally, or it may be a stand with a rod in the center that holds the paper towel roll upright. A kitchen may feature either hooks or a towel rack under the sink to hold kitchen towels. Most kitchen towels are either made of linen or terry cloth. Linen is a woven material made from the flax plant, while terry cloth is a looped cotton fabric.
Paper towels might not be noticeably displayed in a bathroom, although sometimes magnetic paper towel holders are placed under a metal cabinet or shelf. A towel holder for a small hand drying towel near the sink is a common feature in bathrooms. Types of bathroom hand towel holders include wall-mounted rings or bars as well as towel stands. A towel stand may be placed on a counter top or on the floor. Some fancy towel stands have a heating feature for warming towels.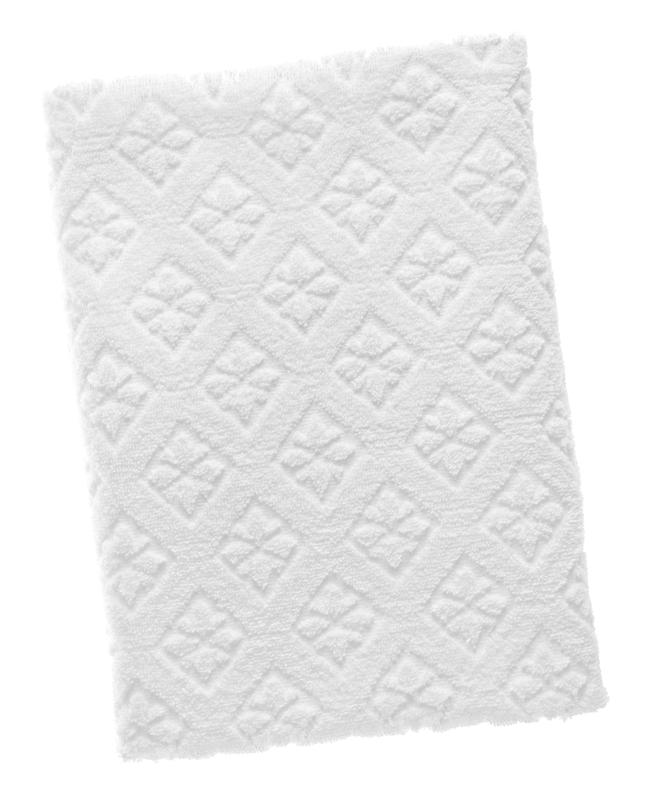 Hand towels and bath towels may be folded or rolled on a shelf or they may hang on a towel holder that is bar-shaped and attached to the wall. Some towel racks hold a wide assortment of bathroom towels and a rack may be wall mounted or fit on the back of a bathroom door to save space. The back of a bathroom door may feature hooks rather than a towel rack for towels or robes. Towel holders and racks may be made of chrome, stainless steel, brass, wrought iron, plastic or wood.
An outdoor style of towel holder usually has a base attached to a stand. Several stick-shaped pieces may be attached to the main base to hold towels. Outdoor towel holders may be convenient for holding towels or rags used for washing a car. They are also usually portable and could be taken on camping trips.