What is a Tomorrow Next Trade?
A tomorrow next trade is a foreign exchange trading strategy that is arranged to render the actual delivery of a currency unnecessary. This is accomplished by a careful arrangement of the closing and opening positions associated with the investment. Thus, the investor has the potential to realize an attractive return on the investment without ever receiving the currency proper.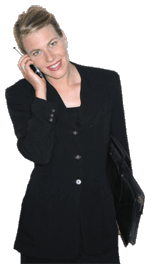 The key to an effective tomorrow next trade is to make sure the current position is closed out at the daily close rate applicable for the current day of trading. At the same time, the investor arranges for the currency to be re-entered at a new opening rate at the beginning of the next trading day. This allows the chance to engage in speculation based on calculated projections of the performance of the currency. If the approach works to the advantage of the investor, the end result is a sizable return on the investment without ever having to accept delivery on the currency in question.
The reason that a tomorrow next trade is possible has to do with the usual delivery date on acquire currency. In most foreign exchange markets, the process requires two trading days. This means if the investor can acquire the currency today and set up a tomorrow next trade to take advantage of a rise in the value on the following trade day, the need for delivery becomes moot.
Market speculators often make use of a tomorrow next trade as a way to quickly turn over investments in a Forex market. At the same time, the use of a tomorrow next trade is a great way to hold onto a valuable asset for an extended period of time without accepting delivery. All that is required is to close out the current position at the end of the trading day and re-establish a new position on the following trading day. The action effectively nullifies the previous delivery date and sets a new one. An investor using this strategy can thus hold on to the currency as long as he or she likes to make a reasonable return, then simply sells off the investment.