What is a Suprapubic Prostatectomy?
A suprapubic prostatectomy is an open surgical procedure performed to excise all or part of the prostate gland. This surgery is indicated in around two to three percent of cases where a prostatectomy is necessary. It is invasive and the patient may need to spend some time in the hospital after the procedure to recover. A surgeon who specializes in urology and prostate care is usually in charge of the procedure and it takes place in a hospital operating room.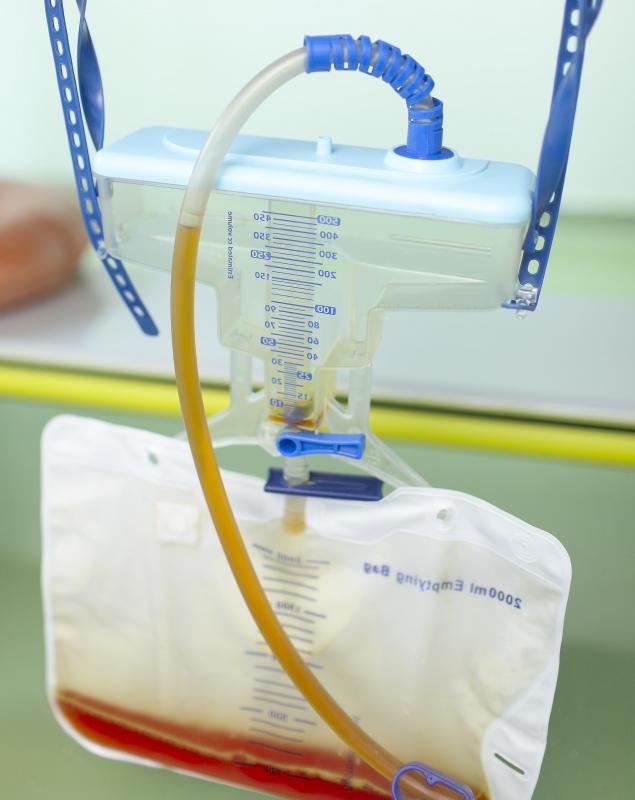 Prostatectomies are used to remove the prostate gland if there is a concern about cancer or it is grossly enlarged. Men with enlarged prostates can have difficulty urinating and may experience symptoms like painful urination, urge to urinate but an inability to produce any urine, and frequent urination. A physical examination and medical imaging study may reveal enlargement of the prostate, and the surgeon may recommend a suprapubic prostatectomy as the best procedure for the patient.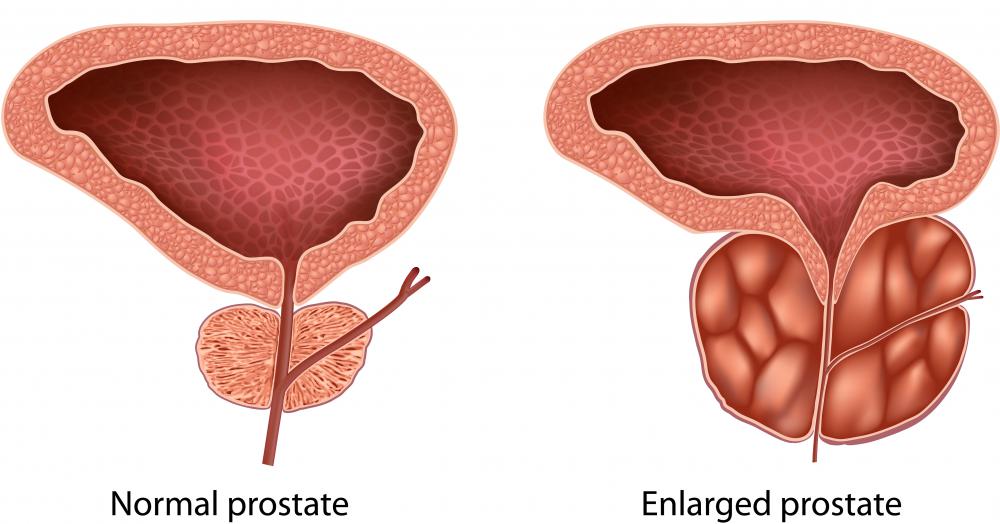 In this procedure, an open incision is made between the umbilicus and pubic region in order to access the bladder. A cut is made through the bladder, allowing the surgeon to access the prostate gland for removal. Anesthesia options can include regional anesthesia with sedation or a general anesthetic. Once the gland is removed, the surgeon can inspect the area for signs of inflammation or other complications and then close the incision.
After a suprapubic prostatectomy, the patient may need to wear a urinary catheter for several days while the surgical site heals. Antibiotics will be provided as prophylactic medications to reduce the risk of infection and the patient will be encouraged to become active quickly to limit the possibility of developing blood clots. Once the catheter has been removed and the patient can urinate normally, the patient can be released to go home.
Also known as transvesical prostatectomy, suprapubic prostatectomy is only one choice among a family of prostate procedures. Other options can include less invasive endoscopic surgeries, as well as incisions made from different angles. If a prostatectomy is recommended, a patient can sit down with a surgeon to discuss the available options. The surgeon will make a recommendation on the basis of experience and the patient's case, and the patient can ask questions if there are any concerns.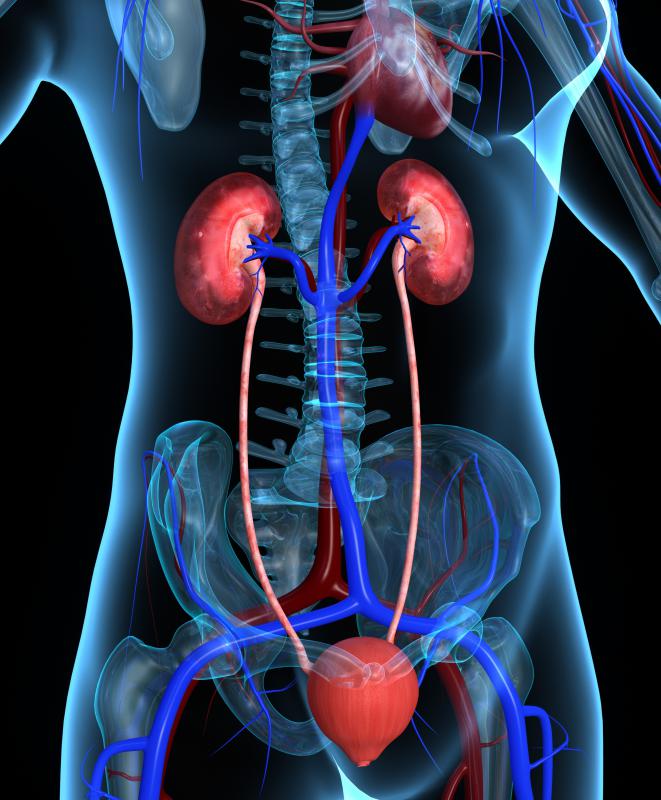 All surgery carries risks and a suprapubic prostatectomy is no exception. Patients can reduce risks by working with a board certified surgeon in a reputable hospital and carefully following all medical directives after the surgery. It is important to take medications as directed and to watch the surgical site carefully for signs of inflammation. If patients experience bleeding, pain, and other symptoms, they should call their surgeons for advice.