What is a Stretch Bandage?
A stretch bandage is a fabric bandage that is used to hold a dressing in place over a wound. These bandages are made of a gauzelike fabric that is slightly stretchy so that it can wrap easily around difficult to bandage areas, such as elbow or knee joints. The stretch allows for some movement and a little bit of swelling. Stretch bandages can be an important part of every first-aid kit. Recorded use of this type of bandage reaches back to the ancient Egyptians. In modern emergency rooms or hospitals, a person will also see a stretch bandage being used to secure an intravenous (IV) tube or wrap a splint.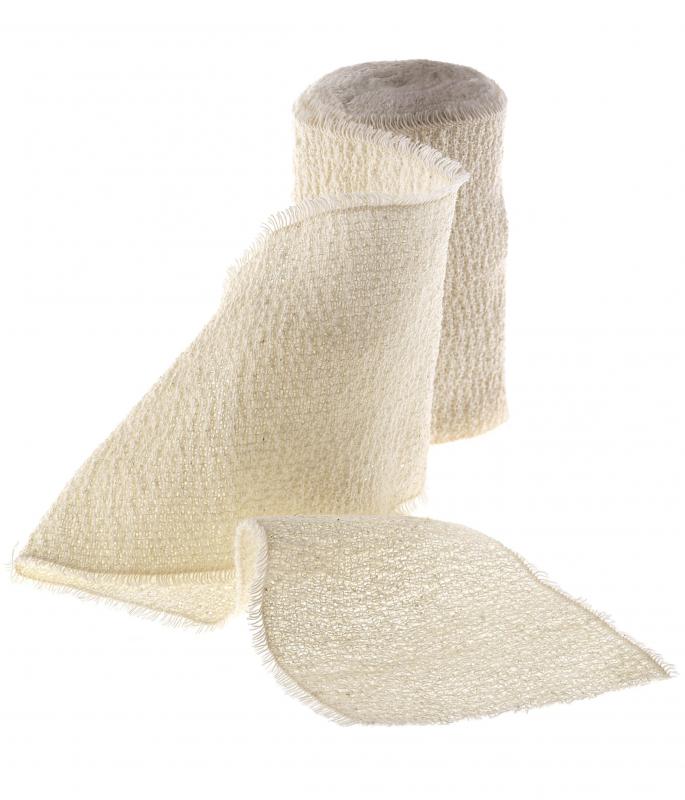 This is the kind of bandage a person would use for a long cut or an abrasion that is too large to be covered with Band-aids® or other pre-packaged bandages. It is not intended to be placed directly on the cut or wound. A sterile pad typically should be placed on the wound first and the stretch bandage then wrapped around the area to secure it. Even though these stretch bandages are only slightly stretchy, it can be important to regularly check that the bandage is not too tight. If the injured area turns bluish, tingles, or feels cold, the bandages might need to be adjusted.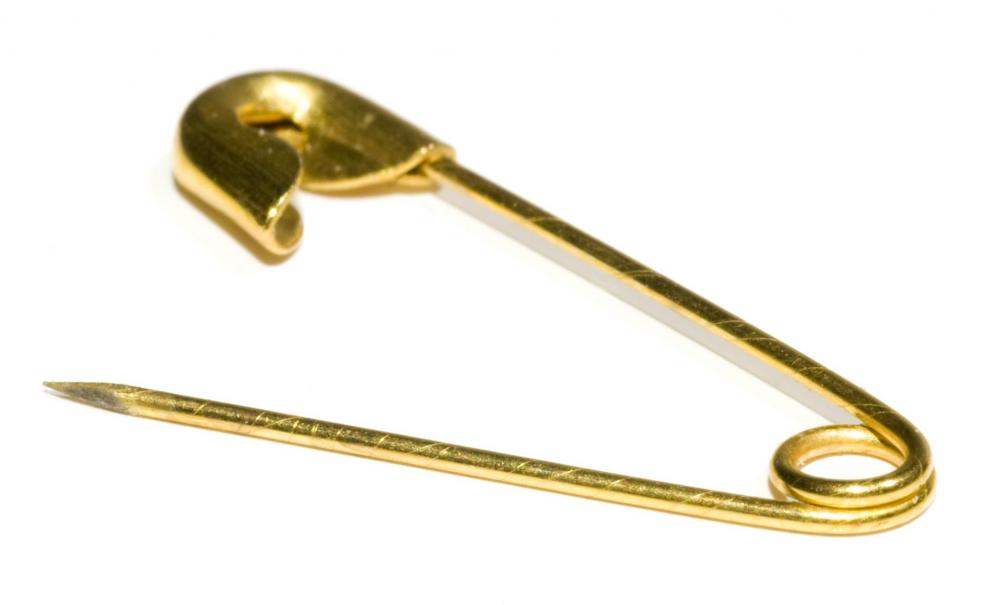 Some stretch bandages, known as cohesive bandages, are designed to cling to themselves, thereby making them easy to secure. Others have an adhesive already applied to one surface. All stretch bandages, whether they have adhesive qualities or not, should be secured with bandage tape, safety pins, or by tying the ends off. To tie the ends off, a person could cut the strip in half along its length for about 6 to 10 inches (about 15.24 to 25.4 cm). A knot should be tied in it to prevent it from tearing further and then the two tails can be wrapped in opposite directions and tied together.
A stretch bandage usually can be purchased anywhere that first-aid supplies are sold. These bandages are sometimes also described as rolled gauze or roll bandages. They come in widths ranging from 1 to 4 inches (about 2.54 to 10.16 cm).
Stretch bandages typically are woven or crocheted in cotton or a cotton/polyester blend. This means that they usually are soft, comfortable, and lint-free. They usually provide some absorbency as well. It also distinguishes them from the roll bandages, such as Ace™ bandages, most often used for athletic injuries, which are made mostly of elastic materials. Some brands of stretch bandages may use latex to improve elasticity, so it can be important for a person to read the label carefully and chose the one with the most appropriate materials.
By: Gennadiy Poznyakov

A medical professional wrapping a person's knee with a stretch bandage.

By: rgbdigital.co.uk

Stretch bandages are generally used to hold an additional dressing in place over a wound.

By: Philophoto

Safety pins may be used to secure bandages.

By: wellphoto

A stretch bandage is used for for a long cut or an abrasion that is too large to be covered with Band-aids® or other pre-packaged bandages.

By: casanowe

Stretch bandages are sometimes known as rolled gauze.