Quite simply, a storage bench is a bench with built in storage. It is the perfect piece of furniture to help organize any space and an attractive alternative to other types of storage containers. The storage bench is a multi-purpose furnishing that provides seating as well as storage, and with the many and varied styles and finishes available, you can use a storage bench in nearly every room of the home. It is also a great way to streamline a small space, such as a studio, small apartment, or dorm room.
A storage bench may designed in one of many different ways. It may have a backrest, such as a Mission Style bench, with a seat that opens for hidden storage. It may not have armrests or a backrest, such as the styles often placed at the end of a bed for additional bedroom storage. A hall tree may include a storage bench, so one can sit down to remove footwear, and then open the bench and place the shoes inside to help keep the entryway tidy. Placing a storage bench below a window is a simple way to create the look and feel of a window seat, with the additional benefit of extra storage space.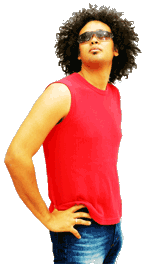 The storage portion itself may be different with each style of storage bench. One might offer hidden storage in the form of drawers, cabinets, or other hidden compartments below the seat, while others offer open storage in the form of shelves. A storage bench may also offer a combination of compartments, such as an open shelf with drawers or doors to the side.
A storage bench may be wood, leather, suede, wicker, metal, or a combination of these materials and others, depending on the style. You can find a style to complement almost any design plan, from traditional to contemporary. By using a storage bench, you can better organize your home, studio, or office in an appealing way, without taking up more floor space. Shop for storage benches at your favorite furniture store and check online discount outlets for a great selection and competitive prices.
AS FEATURED ON:
AS FEATURED ON:

Man with hands on his hips