What is a Staff Coordinator?
A staffing coordinator is a person who manages staffing needs for a company. The nature of this position varies widely, as this job title is used rather loosely. Staffing coordinators can work under other job titles, ranging from jobs in the human resources department to positions as secretaries and administrative assistants. The job involves maintaining staff schedules, training staff, meeting temporary staffing needs, and addressing issues that come up for people in the workplace.
Some staffing coordinators are heavily involved in recruitment of new personnel. They place employment advertisements, field responses, interview candidates, check references, and establish connections with employees being considered for positions in a company. In companies that provide staffing placement, the staff coordinator meets with people to determine their skillsets and identify potentially advantageous placements.
Once hired, personnel need to be trained and kept updated on policies and procedures. This can be the responsibility of a staffing coordinator. Coordinators can also handle vacation requests and other scheduling matters to ensure fulfillment of staffing needs at all times. This can require the ability to shift personnel around an office and people may need to be cross-trained in different positions so they can be more flexible in the work environment.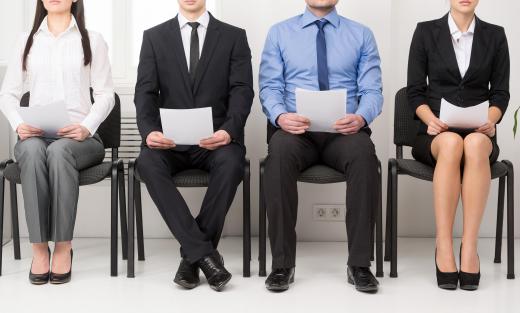 The staff coordinator can also handle issues as they come up in the workplace, referring employees to other personnel as needed. In addition, staff coordinators may be involved in employee morale programs, organizing events and policies designed to keep employees happy and engaged in the workplace. Anything from birthday parties for employees to bonding exercises may be planned by a staff coordinator, with the goal of making the work environment pleasant for employees by fostering connections and relationships between people in the office.
There are no special requirements to become a staff coordinator, although communication and organizing skills are very helpful. People with degrees in administration and communications may be considered preferentially during the hiring process, as will people with experience in human resources and related office administration. Being able to think quickly, to anticipate needs, and to be able to communicate with a wide variety of people are all very helpful skills for people interested in applying for these types of office positions.
Typically, people work their way into staff coordinator positions. They start working under the supervision of someone else, learning the policies of a workplace and developing general skills. This experience can be used to apply for higher ranking positions as they open up.
AS FEATURED ON:
AS FEATURED ON:

By: Brian Jackson

A staff coordinator might be responsible for developing job applications.

By: BlueSkyImages

Some staffing coordinators are heavily involved in recruitment of new personnel.

By: michaeljung

To become a staff coordinator, having good communication and organizing skills are important.

By: Ocskay Mark

Staff coordinators look for ways to help employees become more productive.