What is a Spinal Surgeon?
A spinal surgeon is a type of orthopedic physician specializing in the correction of injuries and disorders of the vertebrae, such as herniated disks and scoliosis. His job typically involves conferring with patients to determine suitable treatment plans, acting as a consultant to other doctors, and performing surgeries. The work of a spinal surgeon requires a great deal of skill; thus in order to qualify for the position, candidates must first complete an intensive period of schooling and a residency program.
There are a number of spinal afflictions that can be surgically treated. Some of these, such as scoliosis, or curvature of the spine, can arise spontaneously; others, like dislocated vertebrae, can be caused by sports injuries or degenerative conditions like arthritis. Since surgery can be expensive and can require long and painful recovery periods, the spinal surgeon must always be certain that a patient's disorder cannot be treated through less invasive routes. Therefore, a large proportion of his job is dedicated to consulting with patients, sometimes at the request of a non-orthopedic physician, to determine whether surgery is necessary. He may order and examine x-rays and explain the surgical process to his patient, outlining its risks and benefits; if the patient decides upon surgery he will likely also explain how to prepare and what to expect during rehabilitation.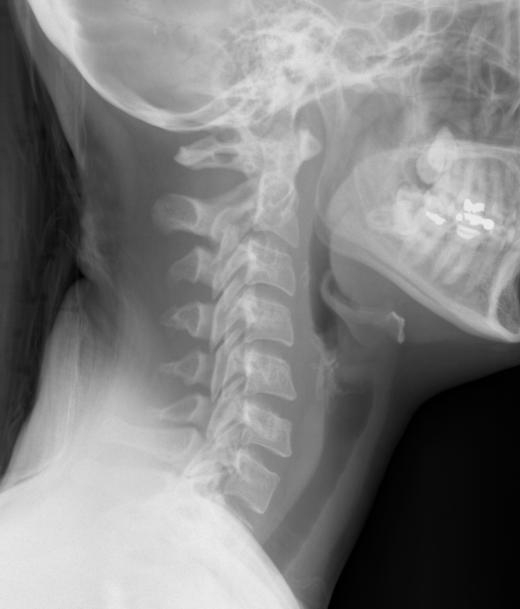 The types of procedures performed by a spinal surgeon vary depending on the condition of each patient. Some are highly invasive. A treatment known as cervical spondylotic myelopathy (CSM), for instance, involves the removal of bones or discs from the spinal cord to relieve compression of the cord. Spinal fusion, which fixes a section of the vertebrae together to prevent its movement, is also a major procedure. Used to treat conditions like severe scoliosis and spinal instability, this surgery involves affixing metal rods or grafted bone to the affected area of the spinal column, making that section immobile.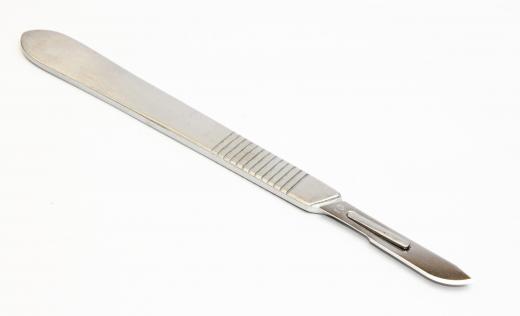 Some spinal surgeries are less extreme. For instance, kyphoplasty, a procedure that treats fractured or collapsed vertebrae, involves the insertion of a small balloon at the site of the damaged vertebra. The balloon is then inflated, causing the vertebra to reassume its normal position.
Due to the highly challenging nature of this job, a prospective spinal surgeon must endure a long and rigorous training period. In the US, he must normally complete four years of undergraduate education and four years of medical school, and then proceed to a five-year orthopedic residency program. To qualify as a spinal specialist, he must work as an orthopedic surgeon for two years following his residency and take a final examination. Medical school admissions are highly selective; orthopedic residency programs, even more so. Thus orthopedic residents tend to have ranked very highly in their medical school classes.
AS FEATURED ON:
AS FEATURED ON:

An X-ray of the neck and spine.

By: ittipol

A scalpel.

By: Franck Boston

A spinal surgeon specializes in procedures involving the vertebrae.

By: Anatomical Design

Spinal surgeons focus on treating vertebrae disorders.

By: laurent dambies

A person with severe scoliosis may undergo spinal surgery.

By: rob3000

A spinal surgeon may repair a herniated disc.