Soft loans are loan or mortgage contracts that provide advantages that are not available with other types of loans. Often utilized by international banks in making loan arrangements for nations, the soft loan is structured with an interest rate below the current average rate, and may include liberal repayment terms as well. Along with nations, businesses and even individuals may be able to secure a soft loan.
Qualifying for a soft loan usually involves the ability of the borrower to instill a great deal of confidence in the lender. This is accomplished by providing information and other evidence to demonstrate the ability of the borrower to repay the loan within terms. Since the lender feels there is less risk involved with the loan arrangement, the specific provisions of the contract are often altered to be more favorable to the borrower.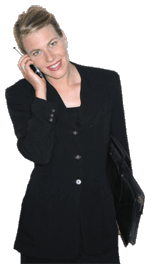 When a positive history exists between the lender and the borrower, this may also serve as the motivation for extending a soft loan. Since the lender has tangible evidence of the fiscal responsibility of the borrower, concessions may be made that encourage the borrower to do business with the lender again. This may even be the case when the soft loan is for a second loan.
Soft second loans can be a great benefit to the individual or entity seeking the loan. The arrangement may be for a short-term loan arrangement, as a means to generate revenue to finance a project or business deal. Since the lender already has an active loan with the borrower, the terms of the second loan may be more generous and make it easier for the borrower to repay the loan without placing much of an added burden on the resources in the control of the borrower.
Qualifying for a soft second loan program is not just about relying on an established track record with the lender. Current credit ratings must be acceptable, and the borrower must be willing to make full disclosure of any current circumstances that may impact the ability to repay the total balance of the loan, if it is extended. For example, someone seeking a soft second mortgage loan would need to demonstrate the ability to manage the monthly payments on both loans with the current level of income. At the same time, the borrower would also affirm there are no current factors that may interrupt that flow of income at any point during the life of the loan.
Along with soft loan arrangements extended by banks and other lending institutions, it is not unusual for private lenders to structure soft loans for business associates, relatives, and others. These private loans are likely to involve repayment terms that are somewhat open ended, while also charging little to no interest on the amount borrowed.
AS FEATURED ON:
AS FEATURED ON:

Businesswoman talking on a mobile phone