What is a Slip Stitch? (with pictures)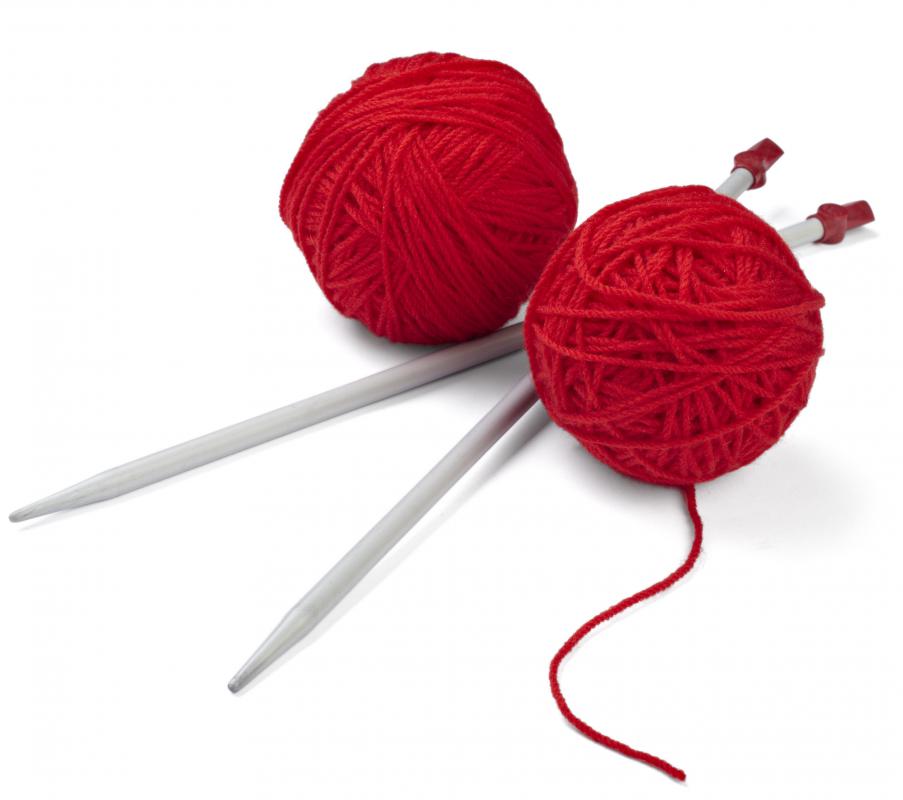 A slip stitch is a type of stitch used in sewing, knitting, and crochet. In sewing, the slip stitch is used to hand sew an opening closed, such as the hole left to stuff a pillow or the gap left to turn a lined bag right side out. A slip stitch can also be used in crochet or when sewing to join to separate pieces together. It is one way to sew a hem by hand.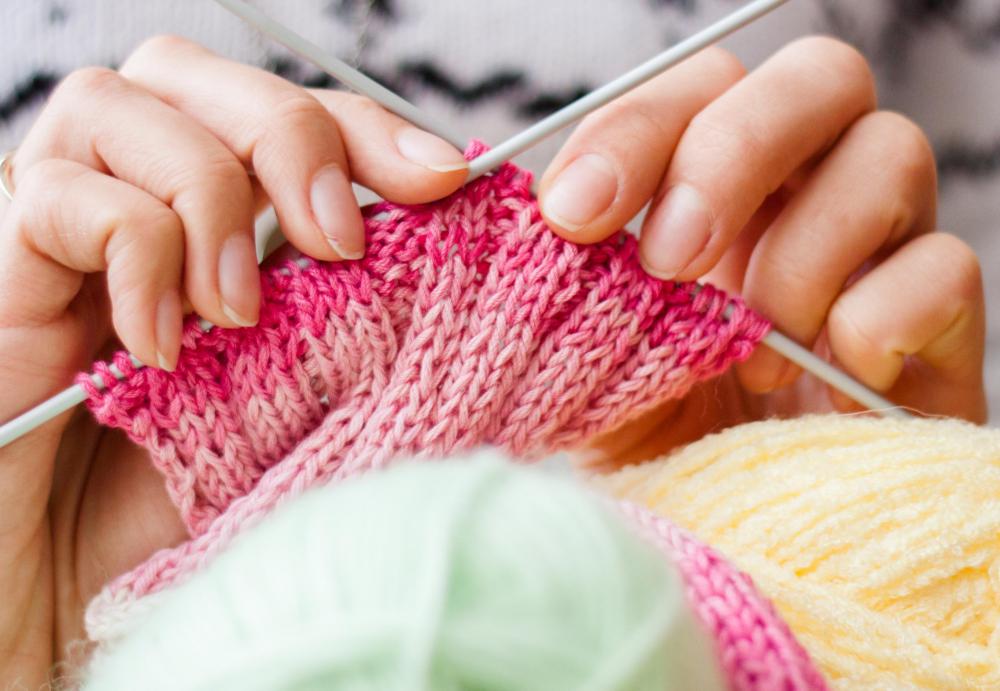 The goal of a slip stitch in sewing is to be nearly invisible from the right side of the fabric. To make the stitch practically invisible, the seamstress catches only a few threads of the fabric on one side in her needle. She then moves the needle diagonally to the other edge of the fabric, picking up only a few threads on that portion of the fabric.
In crochet, a slip stitch moves the yarn across a row of stitches, but doesn't add a row of stitches as chaining would. It is considered a technique more than an actual stitch. As in sewing, the crocheted slip stitch is very small.
The person crocheting uses the stitch to create shapes. For example, she can make a row of chain stitches, slide the first chain onto the hook, and do a slip stitch to form the chained row into a loop. In addition to creating rings of stitches, a crocheter can use the stitch to start a new ball of yarn, add a finished edge to a project, or make a seam.
In knitting, the slip stitch is not so much a stitch as a method of moving the yarn from one needle to another without knitting or purling. The stitch can be done as if the knitter is about to purl or knit, but the stitch is not fully completed. To stitch as if to knit, the knitter slides the needle through the next stitch on the opposite needle. The yarn should be behind the project. Instead of completing the stitch, she simply slides the stitch from one needle to the other.
To slip as if purling, the knitter slides the stitch from one needle to the next. When purling, the stitches remain untwisted, while when knitting the stitch twists so that the back part is in the front. Usually, the directions a knitter is following will specify whether she should slip to knit or slip to purl.
Knitting needles and yarn.

In knitting, slip stitching involves transferring yarn from one needle to another without using knit or purl stitches.