What is a Shine Conditioner?
Shine conditioner is a hair care product that is intended to create a shiny look in addition to providing the hair with hydration. The shine should be apparent after the hair has been dried and styled. There are a number of ingredients that can be added to conditioner to help increase the level of shine in the hair. Normally, a shine conditioner includes an ingredient that coats each strand of hair in a way that creates shine.
In addition to shine conditioner, there is also shine shampoo. Although the shine conditioner adds certain products to the hair to create shine, shine shampoo usually does the opposite. In order to have nice looking hair that looks shiny but not oily, any products or oil that has built up in the hair has to be removed. This is the purpose of shine shampoo, which works to remove anything that has built up in the hair or on the scalp so that the shine conditioner has a clean surface to work on.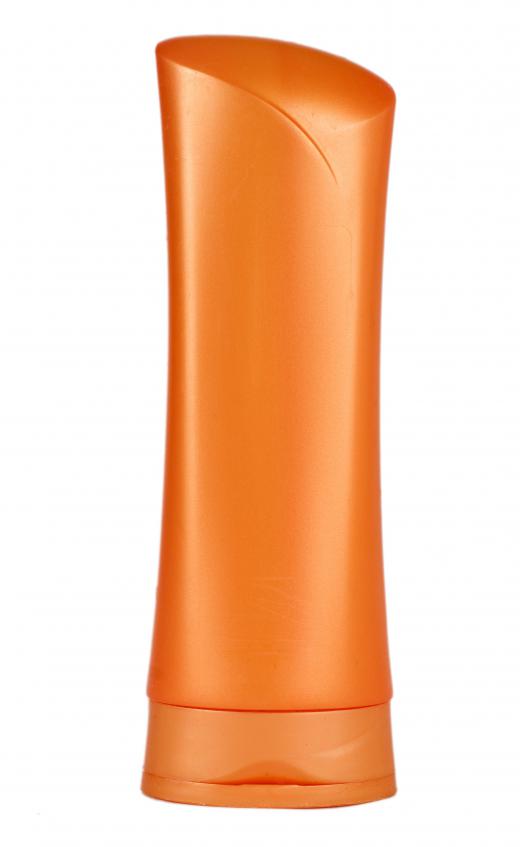 Most hair products are sold in lines that include shampoo, conditioner, and a variety of styling products. For people who are serious about getting a certain look, using all of the products in a particular line may be a good way to go. In addition to using shine shampoo and shine conditioner, there are a number of products including gels, sprays, serums, and mousses that can be used to add shine to the hair.
The types of products that are used will depend on the look that is desired. To control short hair styles, thicker products like gel and balm are used. For longer hair styles, mousses and serums are best. All of these kinds of products, combined with shine shampoo and shine conditioner, can create a very shiny look.
There are a number of hair care companies that sell shine conditioners and related products. The cost of these products varies quite a bit and depends on the ingredients in the products as well as the price point level of the brand. For example, a shine conditioner sold by a budget brand line of hair care products may cost as little as $3 USD (US Dollars) a bottle whereas a shine conditioner sold by a more high-end brand may cost as much as $45 USD. The more expensive products are usually sold in spas, salons, and boutiques that specialize in beauty products.
AS FEATURED ON:
AS FEATURED ON:

By: Irina Brinza

A bottle of shine conditioner.

By: Ariwasabi

A woman who uses shine conditioner.

By: millaf

Shine conditioners hydrate hair and give it a shiny appearance.