What is a Shareholders Register?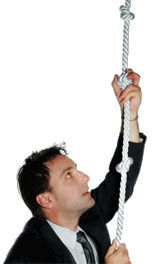 A shareholders register is a listing of the investors who own shares of stock in a given company. The exact structure of the register will depend on the information required according to the bylaws of the company, as well as any requirements imposed by the jurisdiction where the business is headquartered. Generally, the information contained in a shareholders register is considered proprietary, and is only available to authorized employees of the company, other shareholders, or any agent hired by the company to interact with the stockholders.
While there are variations on the data that is included in a shareholders register, several types of information are found in just about all versions. The full legal name of the shareholder is considered a necessity, along with the current physical and mailing addresses for each individual who owns stock in the company. The number and type of shares that are owned by each shareholder is also found in the shareholders register. It is not unusual for details such as the price paid for the shares, as well as the occupation of the shareholder, to also be included in the register details.
Access to a shareholders register is typically limited. Employees of the company who are directly involved in managing the finances of the business are likely to be able to consult the register when and as necessary. Most firms set aside specific hours of the business day for shareholders to access the register, either to update their own information or to obtain contact information associated with other shareholders. In like manner, agents may also access the shareholders register at specified times, with their access restricted to only the data they need in order to manage the tasks assigned by the company.
National laws often place limits on who and when the shareholders register of any company may be accessed by outside parties. The scope of the data that may be obtained from the register is also likely to be limited. For example, national laws may allow a journalist to determine that a specific investor is a shareholder in a given business, but not allow the journalist to uncover how much the investor paid for his or her shares. In addition, the bylaws of some businesses limit the type of information that is provided to the general public. This helps to protect the privacy of each investor, while at the same time providing an equitable amount of disclosure to the general public.


Man climbing a rope