What Is a Rotary Transformer?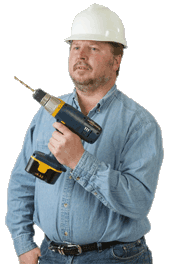 A rotary transformer is a type of variable frequency transformer that helps to enhance the process of allowing the electric signals that are associated with two components rotating near one another to connect without the generation of any type of undesirable activity. This process can help to reduce wear and tear on the components involved as well as help the equipment containing the components to function more efficiently.
This function of the rotary transformer is possible because of the basic design used for this type of electronic device. The configuration calls for the placement of windings in two halves of a common cup core, with one of the windings designated as the primary winding and the other identified as the secondary winding. When mounted into position, these two halves are facing one another in relation to the rotating or moving components. The result of this design is to allow for the smooth operation of the rotating parts without experiencing some of the more undesirable effects that would occur with a different transformer design.
A rotary transformer, which properly installed, can help to reduce the incidence of a number of issues that would over time have a detrimental impact on the machinery. Thanks to the unique design, the potential for some sort of contact between the moving parts is kept to a minimum. This in turn helps to reduce both friction during operation and wear and tear on the moving parts, and allows the speed that the moving parts rotate to remain within acceptable levels. The end result is a longer life for the equipment, which in turn helps to promote production and keep the costs of repair and replacement relatively low.
One of the more common examples of how a rotary transformer may be used is found in various types of recording equipment, including video cassette player/recorders. The function of the transformer helps to protect the movement of the heads used to guide the tape through the process, resulting in more efficient results. The rotary transformer is also used in a number of different types of motors, helping to reduce wear and tear between the torque sensors found in many different types of motors today. Typically, this type of transformer is utilized in designs that rely on the use of alternating current (AC) power, with other devices used when the equipment is designed to make use of direct current (DC) power.
Man with a drill