What is a Residential Property Manager?
A residential property manager oversees the day-to-day operation of income-producing dwellings. These can range from single-family homes to large apartment complexes. Unlike a property manager who works with commercial properties, a residential property manager works exclusively with residential property.
In large apartment complexes, many residential property managers are on-site managers who live on the property they manage. Other residential property managers may choose to specialize in single-family rentals where there is no question of their living on the property. The latter is especially true when the property manager is also a real-estate agent or broker, who may be acting as a manager on a part-time basis.
A residential property manager does a number of tasks for a property's owner. He shows and leases the property, collects rent, sees to the repair and maintenance of the property, and enforces the lease or rental terms. He handles all the complaints of the residents and investigates them. The manager may maintain financial records and prepare reports for the owner. Contracts for various services are often negotiated by the residential property manager.
There are several benefits for the owner of rental property in hiring a property manager. Quite often, the advertising done by a residential property manager reaches a larger audience than advertising done by a property owner. A property manager should be knowledgeable in running background checks and in pre-screening applicants. Money may be saved by maintenance contracts negotiated by the property manager.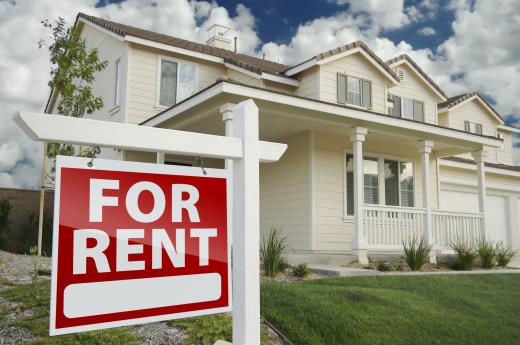 A good property manager should provide professional service, save time and money for the owner, and eliminate the need for everyday involvement in the care and maintenance of a rental property by the owner. These are perhaps the major inducements for an owner to hire a professional residential property manager. After all, it is the property manager that gets the midnight call saying the water heater has broken and is flooding the house.
Prior to the 1980s, almost all property managers of single-family dwellings in the US were real-estate agents who oversaw the property on a part-time basis. While many rentals are still handled in this way, the personal computer has made it possible for agents to handle more properties more efficiently. Additionally, the computer has made it possible for individuals not in real estate to become effective residential property managers.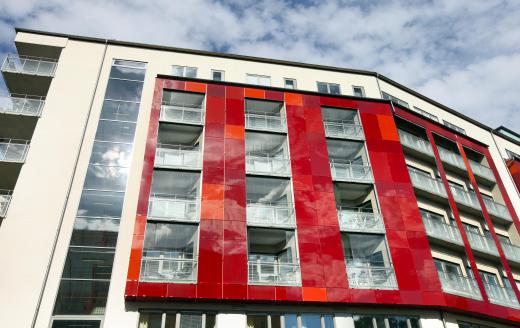 Property management is a rapidly growing field of employment. Other than those with a background in real estate, opportunities are plentiful for people with a degree in fields related to business administration. People without a degree, but seeking such work, often begin as assistants and voluntarily earn professional designations and certifications.
AS FEATURED ON:
AS FEATURED ON:

By: Gina Sanders

Residential property managers will oversee property ensuring that repairs are made as necessary.

By: andiafaith

Residential property managers handle duties that include drawing up leases and renting spaces to qualified tenants.

By: Andy Dean

Residential property managers often reach a larger audience when advertising rental properties than individual owners may on their own.

By: lightwavemedia

Residential property managers oversee upkeep of properties.

By: Mikael Damkier

There are several benefits to the owner of rental property in hiring a property manager.

By: Syda Productions

A residential property manager is responsible for managing relations with tenants.

By: Africa Studio

Residential property managers make sure unit appliances remain in working condition.