REIT stands for Real Estate Investment Trust and is a company that owns and usually manages income-producing real estate property such as apartments, offices, and industrial space. Along with meeting additional criteria, to qualify as a REIT in the United States, the company must:
pay at least 90% of its taxable income to its shareholders as dividends every year.
have at least 100 shareholders.
invest at least 75% of its total assets in real estate.
derive at least 75% of its income from rent or mortgage interest from properties in its portfolio.
In the United States, Congress established REITs in 1960 to provide all investors with the opportunity to invest in large, income-producing properties; before REITS, it was typically only large institutions and wealthy individuals who could afford to invest in income properties. The stocks of most REITs are freely available on major stock exchanges. They present investors with an efficient method of investing in real estate without the task of being a landlord; each shareholder earns a pro rata percent, meaning a portion of the total of the REIT's profits.
Global Criteria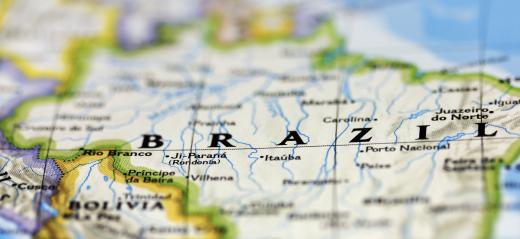 Since 1960, the REIT has been introduced to several other countries, including Australia, Japan, and Brazil. The criteria for REITs and other real estate investment vehicles varies by location. For example, in Japan, 50% of a REIT's income must come from real estate, compared to 75% in the US, and a Japanese REIT cannot invest more than 50% of it's shares in other companies. In Australia, 100% of the investment income must be paid to shareholders.
Types of REITS
As of 2009, there were about 170 public REITs that control a total of over $300 billion US Dollars (USD). Many REITs focus on one particular type of property, such as residential or commercial. Some handle the maintenance and management of the properties within their portfolios whereas others use contractors to perform this work. There are generally three types of REITS:
Equity: this type of investment owns and manages real estate, particularly rental properties, and earns revenue by collecting rent.
Mortgage: mortgage REITS can lend funds for mortgage loans as well as purchase securities that are backed my mortgages. The income from this investment comes from interest earned on the mortgage loans.
Hybrid: a combination of the first two types, a hybrid REIT can both own and manage real estate as well as offer financing for mortgage loans and purchase mortgage-backed securities. Revenue is earned from both sources, namely, rental income and interest.
Investment Benefits
Perhaps one of the most attractive aspects of a REIT is the methods in which taxes are handled. REITs are allowed to deduct dividends paid to shareholders from their taxable corporate income, which can frequently remove all tax burdons. Taxes are only paid by the individual investor for the dividends received and any capital gains. Investors can earn dividends that acts as a form of income, and the amount of dividends paid varies between different countries.
AS FEATURED ON:
AS FEATURED ON:

By: Joe Gough

REITS were established by Congress to open large, income-producing properties to all investors.

By: Bastos

Since 1960, REITs have expanded to foreign countries, such as Brazil.

By: xy

The stocks of most REITs are available on major stock exchanges.

By: leungchopan

The Real Estate Investment Trust, or REIT, is an internationally recognized structure for a company providing investment opportunities in real estate.