A red trillium is a perennial wildflower that has striking deep red blossoms and is known for having an unpleasant odor. The scientific name is Trillium erectum, and it has a number of interesting common names. It is native to North America, where it thrives in woodland environments. It's extremely slow growing and hard to plant from seed, but it does well in the garden as a transplant. Once established, the red trillium is a low maintenance plant with an early blooming season.
Generally, the red trillium grows to a height of 8 to 16 inches (20 to 40 cm) and the leaves can reach a length of 7 inches (17.5 cm). As indicated by the "tri" in its name, the red trillium contains parts that appear in threes. It has three bright green leaves at its base with a stem rising from the center supporting a single flower. The large flower has three deep burgundy red petals surrounded by three small green sepals. The flower has a nodding appearance rather than reaching upright.
The red trillium has several interesting names and one of these is "Stinking Benjamin" in reference to the odor, which has been compared to wet dog or rotting meat. Another name, "Wake Robin," is more pleasant, referring to the plant's early bloom as a sign of spring equivalent to the return of the red-breasted robin. It's also been called "birthroot" or "bethroot" because the root was traditionally used as an aid to childbirth. The red trillium also had several other Native American medicinal uses such as a tea for menstrual disorders and to induce labor, and as a poultice to treat inflammation, ulcers and tumors.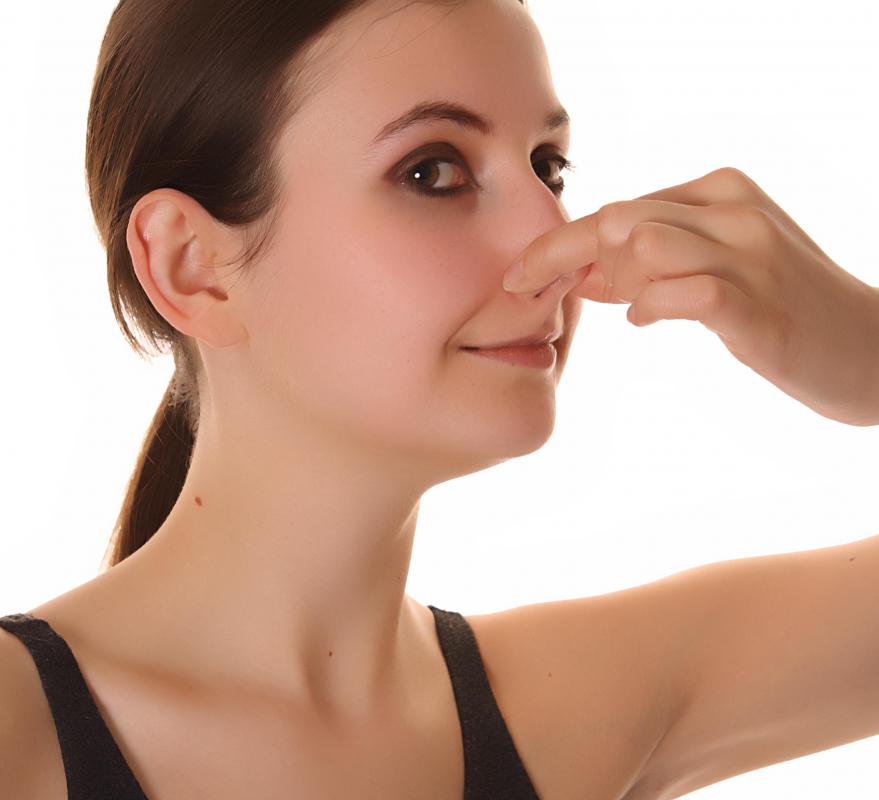 Native to North America, the red trillium is found in eastern Canada and in the U.S. spreading from Maine west to Michigan, and south to Georgia and Alabama. It thrives in shady moist woodland habitats, mountains, and deciduous forests. The ideal climate is temperate with plentiful rainfall. It doesn't spread much in the wild because each flower only produces one seed, but it is available for garden use via transplant.
The red trillium is usually planted in the garden as a transplant that is at least a few years old. It is relatively easy to care for once established, and it's often used for wildflower or shade gardens, and as a shaded perennial border. The best location is in partial or full shade with rich soil that holds the moisture, and it needs to be watered regularly. It's difficult to grow from seed, but can be propagated by division in late summer or early fall.
Native to North America, red trillium is found in the eastern U.S. spreading from Maine to Michigan and south to Georgia and Alabama.

The red trillium has been used by Native Americans to induce labor.

The red trillium is known for its unpleasant odor.