What is a Rear Tine Tiller?
A rear tine tiller is a tiller that has the tines, or metal digging blades, set on the rear of the machine. The other type of tiller is a front tine tiller, which respectively has the tines set on the front of the machine. Rear tine tillers have wheels on the front of the tiller powered by the engine, which pulls it forward. They are more effective than front tine tillers at turning heavy soil.
A rear tine tiller is a versatile garden tool. They are available for daily rental at many tool rental stores, and are reasonably priced for purchase at home improvement stores. A rear tine tiller is valuable at various times during the gardening season.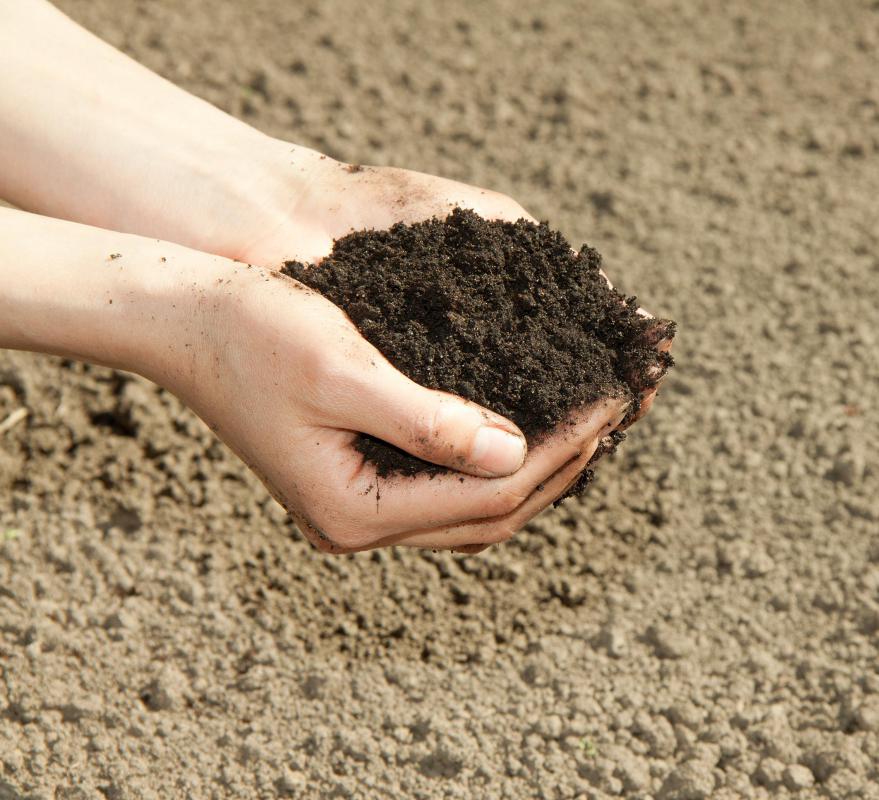 Before planting the garden, run a tiller over the area to prepare the garden for planting, loosening the soil. During the growing season, it is convenient to run the tiller between the planted rows to prevent weeds from growing. At the end of the gardening season, running a tiller over the ground will turn the garden waste under the soil, where it can break down naturally over the winter.
Rear tine tillers have adjustable depth stakes on their tines to control how deeply they penetrate the soil. This allows the gardener to determine how deeply they want to work the soil. Rear tine tillers also have a safety guard over the blades, to prevent accidents when pushing the tiller through heavy soil.
There are two types of tines available on rear tine tillers. The first is standard rotating tines, or SRT. The tines on an SRT tiller rotate in the same direction as the wheels, making it easy to move along the soil.
Counter rotating tines, or CRT, rotate toward the rear of the tiller. The reverse action of the tines in a CRT tiller, combined with the wheels pulling the tiller forward, make a CRT tiller a good choice for breaking down soil that has never been cultivated before, or for soil that is clay or other dense material. Some tillers have interchangeable tines.
Rear tine tillers are available in tilling widths from 8 to 24 inches. They are also available with engines of varying horsepower. The highest horsepower and widest tilling path is not necessarily the best. The best size for a rear tine tiller depends on the size of the garden, and the type of soil to be worked.