A puree diet usually consists of common foods, prepared for meals, which are blended until smooth and drinkable. Medical conditions, such as difficulty swallowing, may require this type of diet in order to lessen the pain associated with swallowing foods that have not been broken down. Weight loss and body detoxification experts also promote a puree diet as a healthy alternative.
When used medically, food pureed in blender may be substituted for meal items that are typically harder to swallow. Health issues, including aging, gastrointestinal reflux disease, and neurological disorders, can require a person to consume only liquids. A pureed diet is used, in such cases as well as others, to limit the pain or difficulty associated with getting food down the esophagus and into the stomach. In some cases, health problems associated with difficulty swallowing may be severe enough to require a feeding tube.
Medical pureed diets most often follow the same food guidelines as typical menus. Protein, fruits, and vegetables are all required for good health. Whole grains can also be added to pureed meals. In some cases, obtaining proper nutrition goals can be difficult, so tips can be found online regarding the best mix of foods to include in such a diet plan.
These diets can be prepared in either a blender or food processor. A food processor typically produces a smoother consistency than a blender. Meats, vegetables, and starches can be pureed at the same time or individually. Adding water to food is not necessary in all cases, as softer foods like fruits and canned vegetables usually contain enough water to soften easily.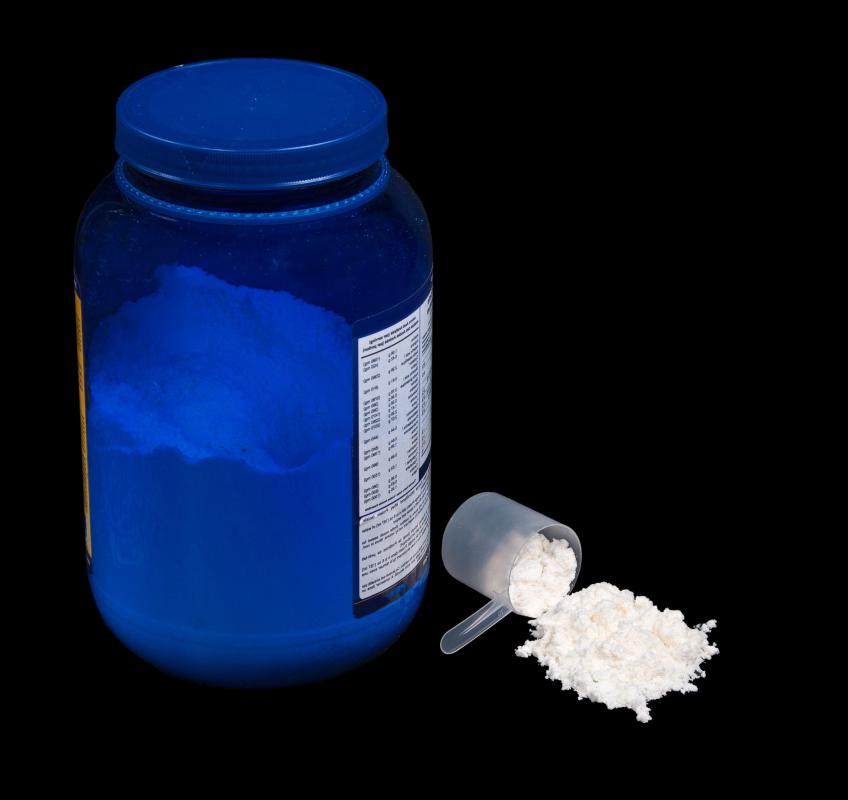 For patients with neurological conditions or cancer, eating a mostly liquid diet may require supervision. Some doctors suggest a teaspoon be used to eat smooth foods, to reduce choking hazards. If foods are pureed to the point of appearing liquid, additional whole food may need to be added to firm the food to a mashed potato-like consistency.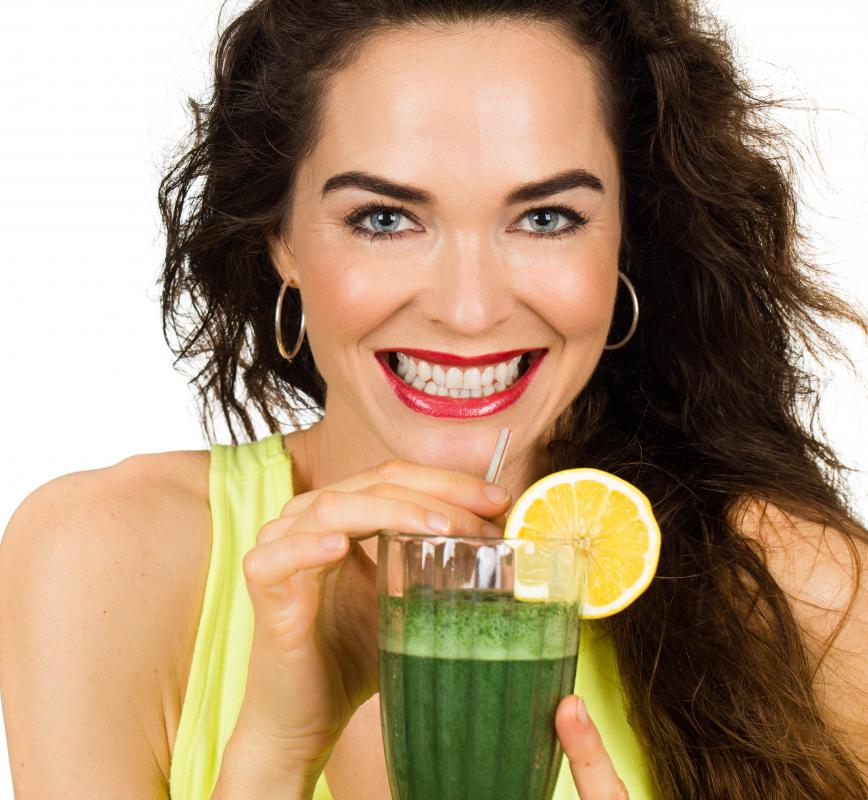 Smoothies are another option as part of a puree diet. Green, fruit, and protein smoothies are three popular choices. Green smoothies have a leafy vegetable base, to which fruits can be added. Fruit smoothies are often combined with milk to create a milkshake-like consistency. Protein smoothies may use a powder or liquid base, with ice cubes added to create a smoothie effect.
Infants and toddlers also commonly consume puree diet foods before they have teeth. These foods can be prepared at home or purchased in small containers. Infant foods are typically bland, as no spices or flavorings are added to whole foods. As infants age and grow, more complex foods that require a stronger digestive system are commonly added to ensure adequate nutrition.