What is a Pull Down Screen?
A pull down screen is a projection screen which stows away when not in use. There are a number of reasons to use a pull down screen, ranging from a desire to use space efficiently to a dislike for looking at a projection screen when it is not in use. Pull down screens are readily available from companies which stock projection supplies, and they can also be custom made for specific applications.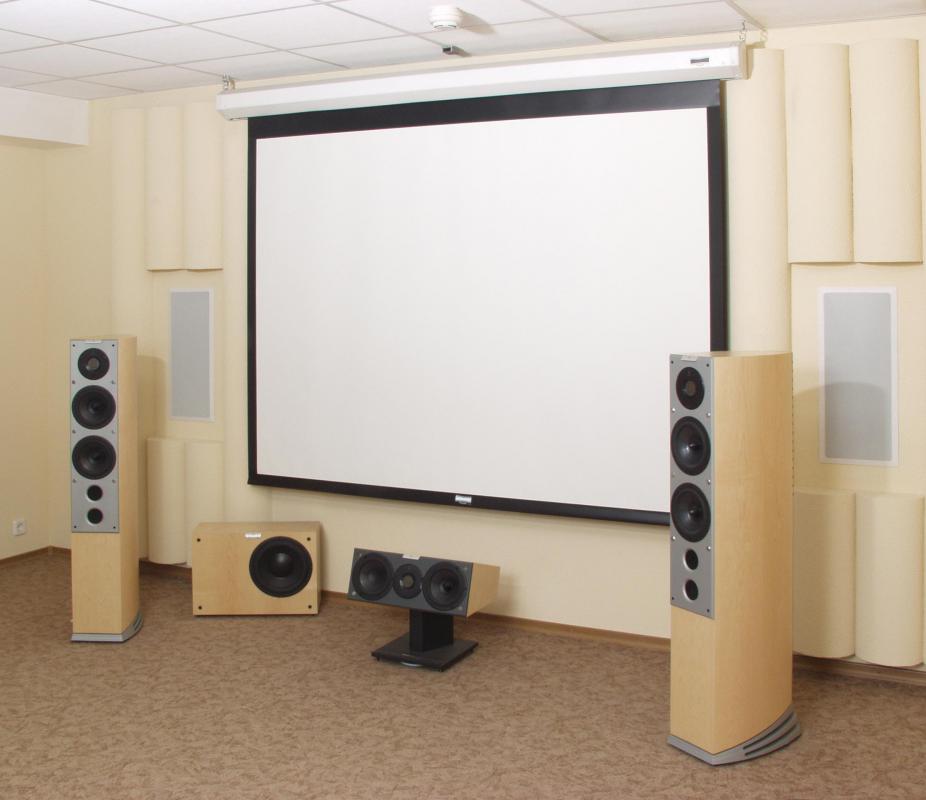 There are several ways in which a pull down screen can work. Classically, the screen rolls up into a housing which is tucked away near the ceiling. When the screen is needed, an operator can pull it down manually with a cord, or activate an electric motor which causes the screen to unroll itself. Pull down screens can also have rigid frames which slide the screen up and out of the way when not in use. In both cases, the screen can be pulled down over any number of things, including windows and walls, as long as there are no protrusions to catch on the screen and tear it.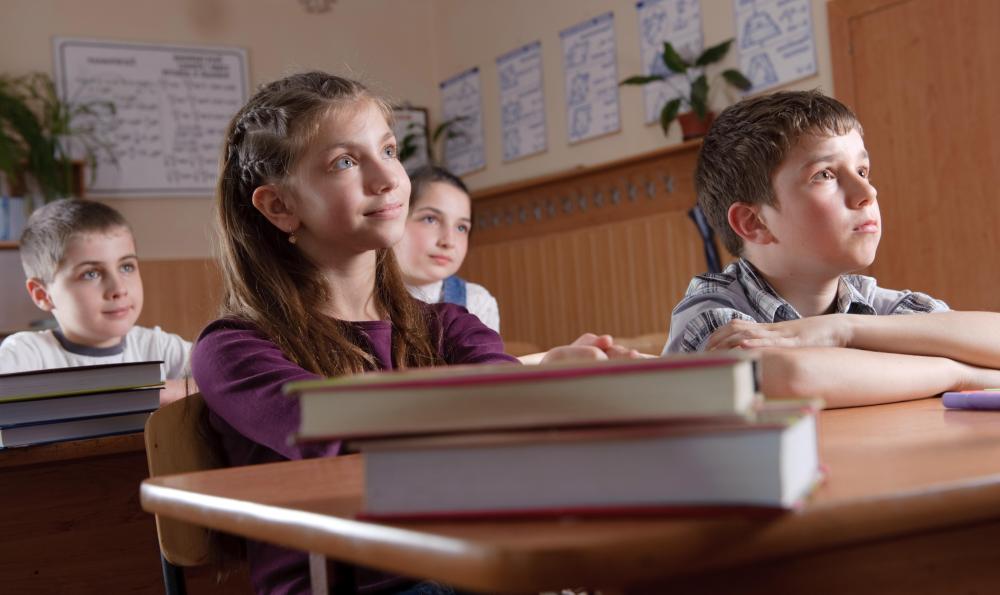 Classrooms are one of the most ideal environments for a pull down screen. Teachers may want to be able to make audiovisual presentations on a projection screen, but they also want wall space to display materials for classroom activities. A pull down screen can give a teacher flexibility when it comes to presentations and make all of a classroom's wall space available for use. Using a pull down screen can also prevent damage to the screen, whether malicious or accidental.
Pull down screens are also used in meeting rooms to provide an option for people who want to make presentations which can be hidden when not in use. Projection screens are not terribly exciting to look at when they are not in use and in full light, and the appearance of a screen can detract from the décor of a meeting or board room. Pull down screens provide versatility in these situations, allowing people to make presentations and then tuck the screen away.
Some people also like to use pull down screens for home theaters. Keeping the screen out of the way may be necessary to prevent damage, especially in a household with rowdy members. Stowing the screen also prevents the accumulation of dust and scuff marks, and eliminates the unpleasant aesthetic of a giant projection screen taking up an entire wall.