What is a Public Service Company?
Public service companies provide services that many deem necessary and essential for the safety and comfort of the public at large. This includes companies specializing in utilities, telecommunications, and transportation services. A public service company may operate in an economic environment that limits competition.
Utility companies are one example of a public service company, and include companies that provide electric, gas, sewer, and water service to the surrounding community. In some communities there may be a limited number of options for providers of these services. For instance, water and sewage providers may be limited to providers overseen by county agencies.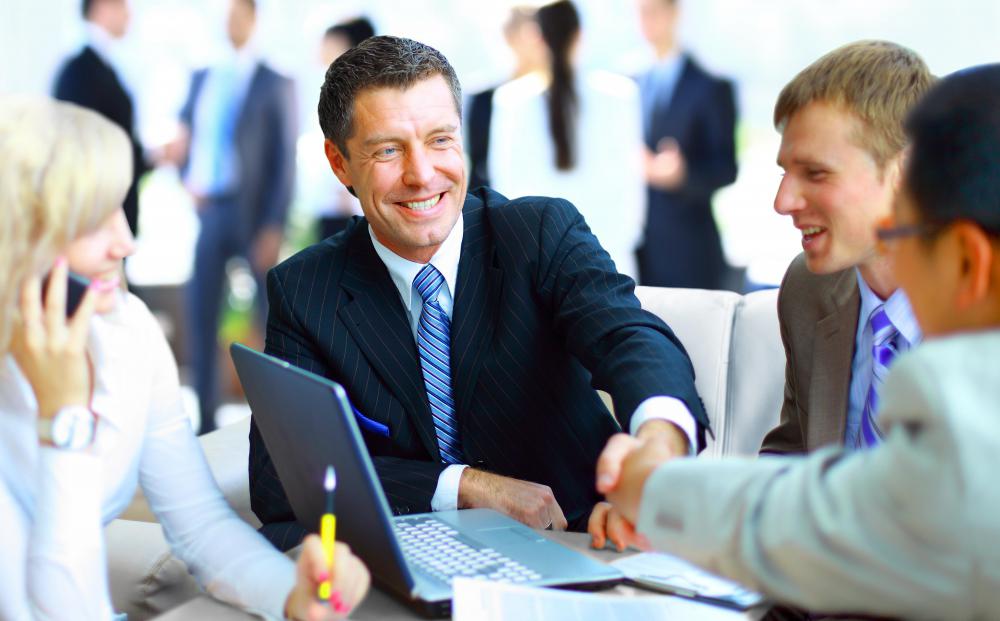 Telecommunication companies provide communication equipment and devices to a large number of consumers. This includes local, regional, national, and global markets. Local and regional phone carriers and long-distance providers make up a large portion of this market. The telecommunications industry has seen an increase in competition, largely because of the introduction and expansion of the cellular telephone market.
Public service companies also include transportation services. This can include commuter rail services, bus companies, and railroad companies. These companies exist to move people and goods between locations. While some may be privately owned, some are also largely funded by local, state, regional, and national government initiatives. They exist to promote commerce, encourage economic growth, and provide a means of transportation to work and other market activities.
Other types of public service companies also exist. These can include companies focused on radio and television broadcasts and transmissions. Another segment of public service companies include largely government backed initiatives, such as the postal service.
There are many benefits related to a public service company. One such benefit is that a public service company provides a necessary service to the public. Other benefits include setting a standard of quality for the entrance of private companies entering the market and utilizing private and public monies for infrastructure maintenance and development.
When a public service company operates in a small market or with the support of government agencies, many become concerned with the possibility of creating a monopolistic environment. In a monopoly, pricing becomes all but fixed. This is due to the fact that no other supplier in the area can offer consumers a better option. Those interested in the service must pay the going rate or forgo the service all together.
Fortunately, many public service companies offer competitive rates and services. Some public service companies must maintain pricing and regulatory standards set by local and state governments. In a marketplace filled with both public and private companies offering public services, the creation and existence of a monopoly is less of a threat.
The U.S. Postal Service is considered a public service company.

Public service companies provide services that many deem necessary and essential for the safety and comfort of the public at large.

Transportation services include commuter rail and bus companies.