What is a Privileged will?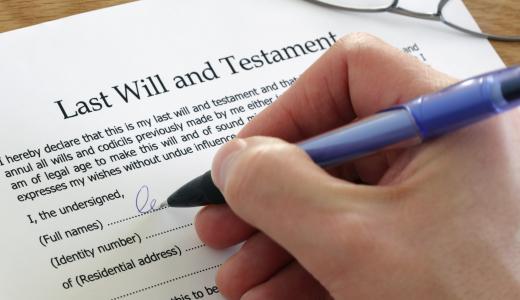 Privileged wills are last wills and testaments that are made under circumstances where it is impossible to comply with the usual legal requirements of an ordinary will. Historically, this type of will has been considered legal when made by anyone who is currently engaged in military service, or is at sea. Nations vary on the exact circumstances that must exist in order for a privileged will to be considered a legally binding document.
One of the time-honored situations in which a privileged will is considered legal is when the individual is actively engaged in a military situation, such as a war. Should the individual be serving on a war front, or in a care facility located near a field of battle, he or she is highly unlikely to have easy access to legal counsel, and may not be in a position to secure witnesses to the will. Depending on the laws that apply in the nation where the individual is listed as a citizen, the handwritten will may be considered perfectly legal, and be exempt from any other requirements pertaining to wills that are currently in effect in that country.
Individuals who are at sea are sometimes able to create a privileged will. This includes people who serve as merchant seamen or who are otherwise employed on vessels that spend a great deal of time at sea. Once again, these individuals have historically been able to draft a will without the need for legal counsel, witnesses, or any of the other requirements that are usually necessary for a will to be considered legal.
In some countries, there are restrictions on the legality of a privileged will, even if the writer is under military service or at sea. For example, some countries require that military personnel be actively engaged in a war effort, and thus have limited access to legal counsel. In like manner, sailors who are not currently at sea cannot draft a privileged will while on land, since there is a good chance he or she does have access to legal counsel and can meet the requirements associated with making a will with relative ease. While some nations recognize a verbal expression of last wishes to constitute a privileged will, others require that the will be presented as a document that at least carries the signature of the individual who is making the will.
A privileged will can address all the factors found in any type of will and last testament. This includes directing the distribution of real property, providing for the establishment of trusts, designating an executor to the estate, and in general settling the affairs of the deceased in accordance with the wishes expressed in the text of the document. As with any type of will, the assets that are distributed may be subject to inheritance taxes, depending on the laws that apply in the jurisdiction where the will is finally probated.


By: Brian Jackson

Privileged wills are last wills and testaments that are written in a situation where the usual legal requirements for a standard will cannot be met.

By: George Wada

The process for settling an estate will vary by local law, but typically involves the hiring of an attorney.