What is a Private Placement Broker?
A private placement broker is an investment professional who assists in the process of creating and executing a non-public offering. The broker may focus on helping investors find the right non-public offering opportunities, based on the investment goals of those investors. At other times, the broker may work for the company preparing the non-public offering, helping to draft all the documentation associated with the project, including the identification of the private placement memorandum, the summary for the offering, and the sales presentation that is made available to prospective investors.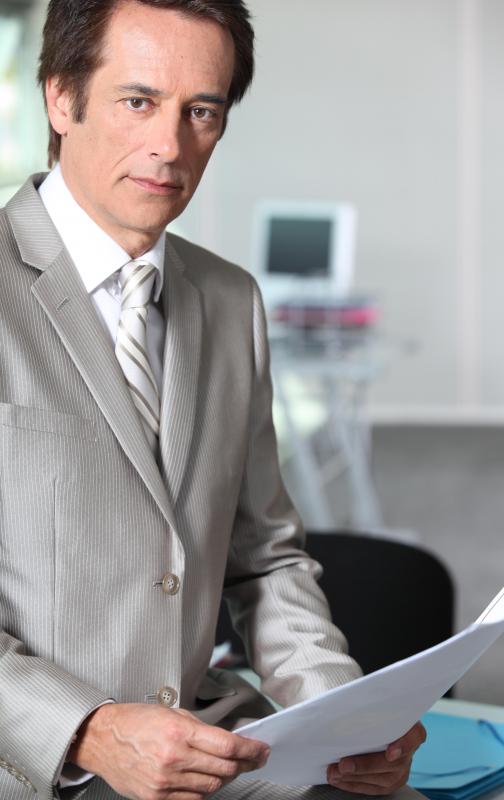 In many situations, the private placement broker functions as an agent for the investor, managing all the details associated with participation in the offering. Here, the broker evaluates potential investment opportunities on behalf of the client, making sure that the projected return is in harmony with the investor's goals. Utilizing a broker in this capacity can often help investors find the right opportunities, allocate the proper amount of resources, and arranging financing if necessary.
A private placement broker is also often helpful when a company is attempting to attract private investors for this type of stock offering. The broker qualifies candidates, issues invitations, and coordinates the provision of information about the non-public offering to those qualified candidates. It is not unusual for the broker to also coordinate with the client's bank, making sure all the details regarding the offering are arranged in compliance with current laws and regulations. Companies that have never engaged in this type of stock offering typically find the services of a private placement broker invaluable, saving a great deal of time and money as a result of the business relationship.
One of the key responsibilities of the private placement broker has to do with making sure both parties in the transaction understand how the offering will proceed, the asking price for the stocks, and the responsibilities and privileges each party is assuming as part of participation in the offering. This includes reviewing the details of the documents involved with the offering, including the formal presentation that is presented to potential investors. In this capacity, the broker helps to prevent errors that could jeopardize the success of the offering, and ensure that all parties concerned are satisfied with the outcome.
As with most types of financial services, a private placement broker is compensated for his or services. Depending on the range of services provided, the broker may charge a flat fee per service, or an overall fee for coordinating the non-public offering. At other times, the broker is provided with a fixed percentage of the funds generated from the offering. Typically, a contract between the broker and the client will define the terms of payment, including provisions that allow for one-time compensation or a schedule that provides some income for the broker throughout the offering process.