The press juicer is an appliance that makes it possible to extract the liquid or juice from various types of fruits and vegetables. A basic design element for a press juicer is the inclusion of a lever or crank that makes it possible to press down on the fruits and vegetables with enough force to squeeze the juice from the pulp. Juicer presses are often constructed as manual juicing devices, although there are some electrical types as well.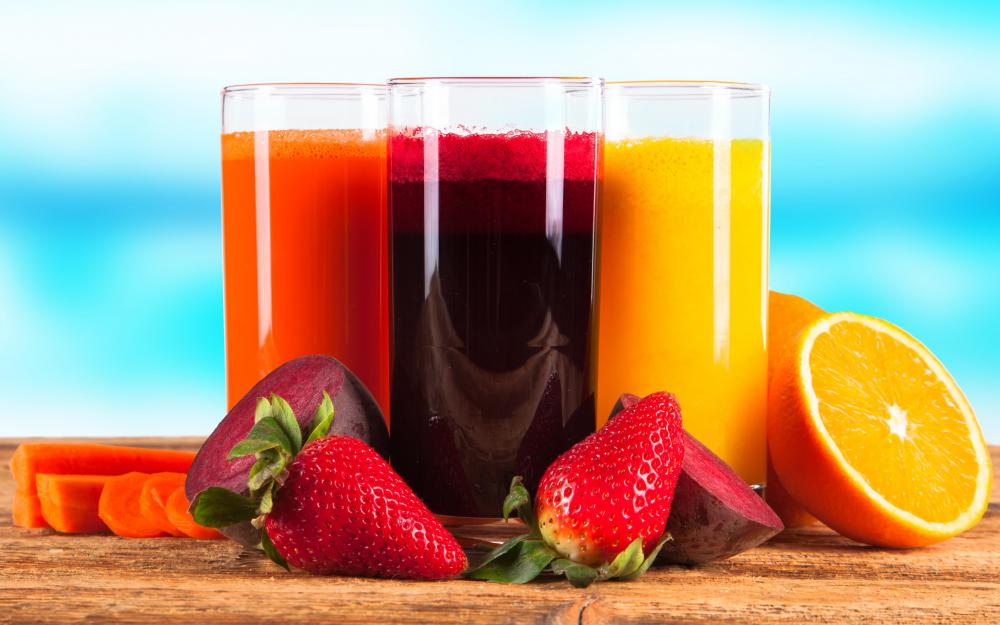 Most types of countertop press juicing machines are constructed with bodies of stainless steel. The pressing chamber is also normally made of steel, and can often be disengaged for easy cleaning. Some models of the press juicer also include a detachable chamber constructed of glass or high quality plastic to catch the extracted juice and allow it to be transferred to a glass or pitcher with relative ease.
With manual models, the press juicer is operated by pressing down on a lever. In turn, the lever works a mechanism that pushes downward on the raw fruits and vegetables that have been placed in the pressing chamber. As the lever is lowered, the juice is released from the raw food and runs into a holding chamber. The pulp remains in the pressing chamber and can be extracted for use in baked breads and other recipes.
Electric models of the press juicer sometimes make use of a pushbutton design to apply pressure to the contents of the pressing chamber. These types of juicing machines normally include sensors that automatically stop when the contents of the chamber have been fully compacted. As with the manual models, some of the key components of the electric fruit juicer can be detached for easy cleaning after use.
Using a press juicer is a great way to make various types of homemade juice. Along with simple fruit juice combinations, it is also possible to create nutritious juices using liquid extracted from several different raw foods. Because the liquid from fruits helps to sweeten the juice product, this is often a great way to make sure family members receive at least a portion of the recommended daily allotment of servings of both fruits and vegetables. In addition, these homemade juices do not contain additives or preservatives, making them ideal for people that prefer a more natural juice. People with various types of food allergies can benefit from the use of a juicer, as they are able to control which raw foods are used to create the juice blend.
A press juicer extracts liquid from various fruits to create juice.

Electric press juicers allow users to make a large amount of juice with little effort.