A pork pie hat is a men's dress hat that resembles a fedora, but has a thinner brim and a short, flat-topped, round crown with an indentation all the way around. Most of these hats are felt, but straw styles also exist. They are available in nearly any color imaginable, as well as in patterned styles, although black, grey, and brown are most common. As with many men's dress hats, a broad ribbon around the crown and a feather on the side are common accessories.
The pork pie hat originated in the mid-19th century, when it was commonly worn by American cowboys before the Stetson hat became popular. However, the term originally referred to a women's style of the same era. The hat is so named because its shape resembles a pork pie.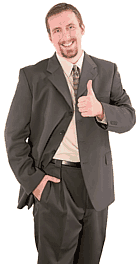 Certain subcultures are associated with the pork pie hat, notably the rude boy culture that originated in 1960s Jamaica, and ska, the type of music that grew out of it. Jazz and blues musicians and fans may also sport the style. Thelonius Monk, Lester Young, and Andre 3000 of Outkast have all been known to wear this style of hat. Musician Charles Mingus wrote a saxophone piece dedicated to the memory of Lester Young entitled "Goodbye Pork Pie Hat." It is also a common fashion accessory for anyone with a retro style, often worn with a suit or a bowling shirt.
In the early 20th century, the pork pie hat, along with the newer fedora, was a more widely popular style, as headwear in general was more of a staple of men's fashion. Silent film star Buster Keaton often appeared in this type of hat in his movies. In the 1940s, it became associated with physicist Robert Oppenheimer, who helped develop the atomic bomb, so much so that a picture of the hat atop physics equipment appearing in a 1948 issue of Physics Today was understood to refer to him.
AS FEATURED ON:
AS FEATURED ON:

Businessman giving a thumbs-up