What Is a Platform Bedroom Set?
A platform bedroom set is a collection of furniture used in a bedroom setting. This collection usually includes a bed frame with a mattress, one or more nightstands, and one or more dressers or wardrobes. The platform bedroom set is different from other types of bedroom sets in the design of the bed frame: most bed frames are designed to accommodate a mattress and box spring, but a platform bed frame is designed to work with a mattress only, eliminating the need for a box spring altogether.
The design of the platform bedroom set can vary, though in most cases, each piece in the set will be made with a similar design in mind. The defining feature of the platform bedroom set is the platform-style bed frame, so beyond that design, there are few constraints. Wood is the most common material used in construction of the individual set pieces, though the type of wood used can vary significantly. Hardwoods tend to be the most popular choice because they are durable and attractive, but they tend to be more expensive than softwoods such as pine, or even certain types of metal.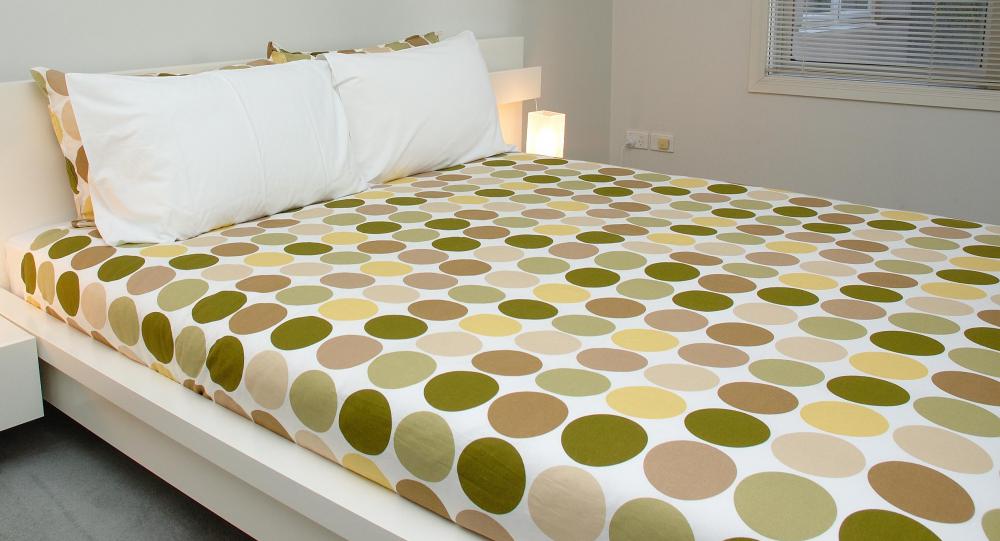 Sometimes the set will come built with a traditional design in mind, such as the mission style, which features straight lines and simple accents. In other instances, the platform bedroom set may feature a more modern design with sleek lines that accent the wood's tone and grain. Custom sets can be made as well to the owner's specifications, thereby allowing the pieces to blend in with the home's decor more effectively. One major determining factor of the comfort and aesthetic appeal of the platform bedroom set is the bed frame itself: some frames sit low to the ground, creating a comforting aesthetic, while others may feature legs that raise the frame higher off the ground. Still others may feature drawers beneath the frame for added storage and convenience.
The other pieces in the set will usually match the bed frame in color, tone, wood quality, and design. Some pieces commonly included in larger sets are nightstands — which will be constructed to accommodate the specific height of the frame and mattress — one or more dresser, and a wardrobe. The wardrobe may or may not be included in the set, and when one is included, it may be a tallboy wardrobe that is very tall and thin, or a regular wardrobe that is smaller for space savings.