What Is a Pilates Holiday?
A Pilates holiday is, in most cases, an organized vacation that centers on exercise and well-being. The regimen of Pilates is a form of core strengthening exercise that combines elements of yoga with muscle strengthening and defining motions, mostly related to muscles of the abdomen. Although Pilates is an exercise regimen, its teachings focus on both internal and external well-being. Many Pilates practitioners take Pilates retreats or holidays to enhance their skills, as well as to nourish their bodies with some away-from-home relaxation.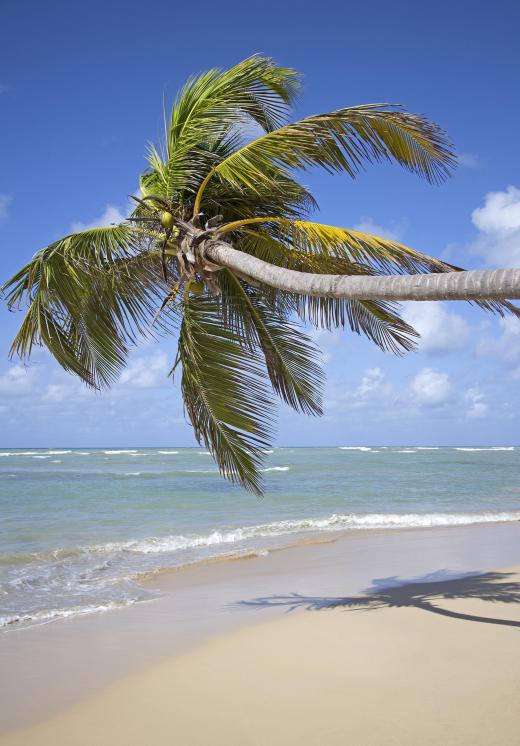 There are several types of Pilates holiday. The most common are sponsored by individual studios. Small groups will journey together, often to a nearby resort, in order to engage in a few days of Pilates-centered relaxation. Instructors usually teach a few sessions while encouraging participants to take time for themselves. This may involve other exercise, various spa services, or simple down time.
More organized holidays take place at dedicated retreat centers, often with the support of a full-time staff of instructors and trainers. These facilities often serve as all-inclusive getaways, where participants can concentrate on their exercises, sleep in luxurious surroundings, and enjoy freshly prepared, health-conscious meals. Individual Pilates instruction as well as group sessions are often part of the daily routine.
Many of the retreats in the latter category make themselves more attractive by setting holidays in exotic or foreign locales. Pilates beach holidays are generally very popular, for instance, as are retreats hosted near tropical rainforests. These sorts of services typically market themselves as allowing participants a way to reconnect with natural serenity as they become more in tune with their bodies, their flexibility, and their inner strength.
Pilates holidays can also be organized around specific agendas or secondary skills. Taking a Pilates holiday in Tuscany may combine Italian cooking with improved muscle tone, for instance, or a retreat in France may seek to pair wine tasting and vineyard tours with a daily exercise routine. These are usually the most expensive holidays, catering only to the most affluent Pilates practitioners.
One need not always be a Pilates expert in order to enjoy a Pilates holiday. Most of the time, retreats can be tailored to individual styles and needs. This is particularly true of retreat centers with professional instructors on staff. Pilates holiday participants are usually encouraged to progress at their own pace, and are often able to meet one-on-one with instructors to have their own individual strengths assessed. This often culminates with the creation of a tailored workout the participant can recreate and repeat at home.
Most holidays are designed to be short, usually no more than a week. Overnight Pilates retreats are popular among very busy professionals, or people without a lot of time in which to be away from home. Even very short time frames work, as the goal is not to come home toned and fit, but rather renewed and revitalized. The spirit of Pilates is usually described as one of wholeness, not as one of harsh discipline. A Pilates vacation is generally meant to be a restful break that improves exercise and mental acuity without drilling improvement.


By: Maridav

Pilates holidays focus on fitness and wellbeing.

By: gdvcom

Many Pilates retreats appeal to travelers with a tropical location.

By: Mat Hayward

Pilates holidays typically include group classes.