What Is a Petty Cash Voucher?
A petty cash voucher is placed into a petty cash fund whenever money is disbursed in advance for a small purchase. Petty cash funds are small amounts of money, usually between $100 and $250 US Dollars, set aside for incidental purchases to avoid writing a check or using a company credit card. Petty cash vouchers plus the amount of money inside the petty cash fund should always equal the total original amount of the fund.
Petty cash is usually disbursed in two different ways: through reimbursements or through advance payments. Reimbursements occur when a purchase has already been made and a receipt is provided as documentation that the recipient is owed the money. Advance payments occur when a small purchase must be made and the money needs to be disbursed ahead of the purchase. In this case, a petty cash voucher is placed into the fund in lieu of the amount disbursed.
A company will typically have procedures in place which govern the use and monitoring of the petty cash fund. These procedures will detail specifically what information is required on a petty cash voucher. This typically includes the date of disbursement as well as the amount, purpose, and recipient's name. A sample petty cash voucher can be downloaded online, purchased in an office supply store, or simply created internally within the business as one of its custom forms.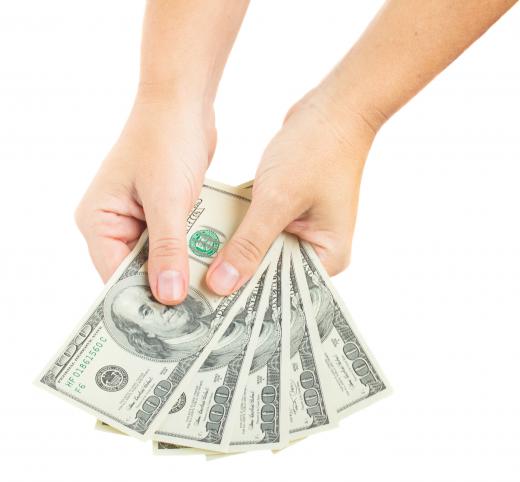 The custodian of the petty cash fund is usually a supervisor of some level that has earned the trust of the company. He or she is responsible for ensuring that every penny of the petty cash fund is accounted for via a receipt or a petty cash voucher. Once a receipt or other appropriate documentation is received from the person who took the cash, the paperwork should be attached to the voucher and filed accordingly. It is generally left up to the custodian to determine the appropriate general ledger account to which to charge the purchase. Common general ledger accounts for incidental expenses are office supplies, parking reimbursements, and other small purchases.
Periodically, there should be a reconciliation of the petty cash fund by a supervisor of the custodian. This will ensure that any missing money is identified and located early while the problem can still be corrected. In addition, this keeps the custodian in check since even small amounts of cash can be abused. Petty cash abuse is a common form of embezzlement on a small scale, and can easily add up to thousands of dollars of missing money over a period of years if left unchecked.
AS FEATURED ON:
AS FEATURED ON:

Stack of coins.

By: neirfy

Petty cash is kept on hand for businesses to make relatively small purchases.