A peep toe shoe is a hybrid of the closed toe shoe and the open toe shoe, with a small opening at the toe. Normally, part of the big toe and the second toe are visible in this type of shoe. This is a fashion trend particular to women's shoes and is common in shoes that are worn in warm or mild weather. Many footwear designers include at least one peep toe shoe in their spring and summer collections.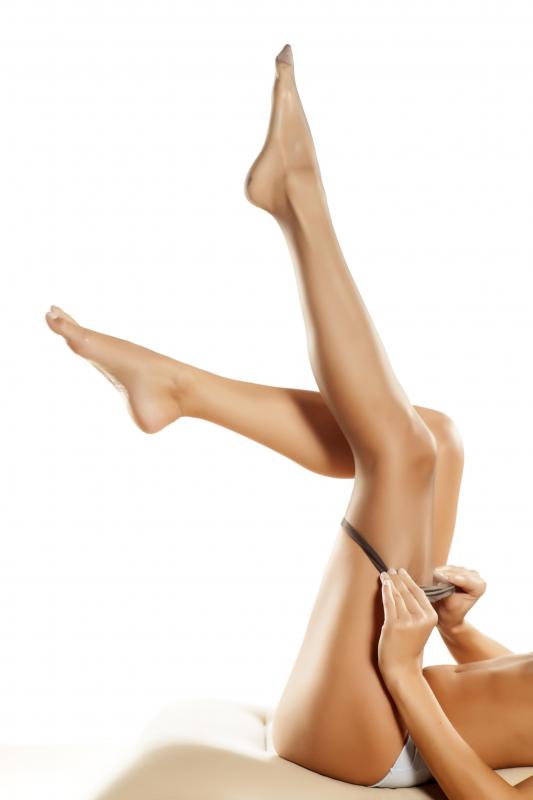 A key feature to this kind of footwear is the exposure of the toes. While only a small opening must show the toes, the rest of the foot may be covered or not. A boot that happens to have the correct kind of opening at the toe could be considered a peep toe shoe. A sandal that covers very little more than the required amount of the toe area could also be called a peep toe shoe.
Peep toe shoes come in many shapes and sizes. There are high heels, kitten heels, flats, stilettos, and platforms with toe openings. There are peep toe shoes that are designed to be worn with casual clothing, others that are designed to be worn with suits, and still others that are intended to be worn with formal clothing. In general, these kinds of shoes are designed to look both sophisticated and slightly flirty.
The most common kind of peep toe shoe, however, is a high heel. High heels with this feature may or may not have straps. Because peep toe shoes show off part of the toes, it is common for women who wear them to keep their feet looking nice. Some women even coordinate the shade of the polish on their toenails with their favorite pair of peep toe shoes.
Usually peep toe shoes are worn without stockings or socks. In spring and fall months where the temperatures are still a bit chilly, some women wear peep toe shoes with opaque stockings. This is a rather new style trend. While this fashion can be seen in women's fashion magazines and on runways, wearing translucent or flesh-toned pantyhose with peep toe shoes is generally considered to be unfashionable. The rules of fashion are always being broken, however, so it is impossible to predict what the next season will bring.
Peep toe shoes show only a few toes.

Wearing flesh-toned pantyhose with peep toe shoes is considered to be unfashionable.