Peach crisp is a wonderful dessert prepared with a juicy fruit mixture, covered with a crumb topping. Many prefer peach crisp to pie as it is much faster to prepare and you can develop a unique flavor and texture with the crisp.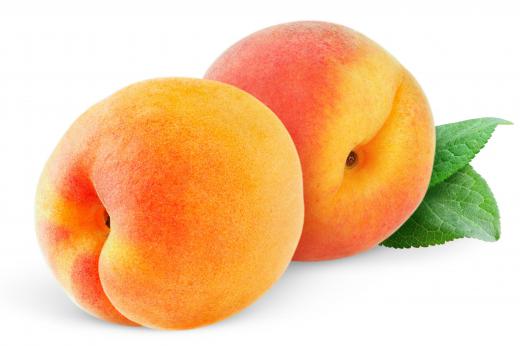 Variations of pies and crisps have been around for hundreds of years. The pie actually is a product of second century B.C.E. Rome, when meat pies were prepared. In modern times, variations of crisps have been based on seasonal fruits and berries. They are called cobblers, crisps, croustade, bird's nest pudding, crow's nest pudding, pies, tarts, tortes and several other regional names.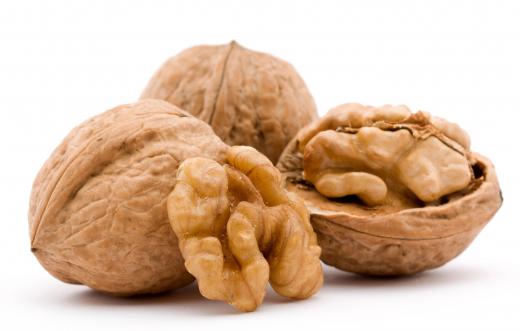 The British version of a crisp is called a crumble. The early American settlers had to improvise when ingredients were not available. This resulted in the development of new recipes and concoctions and a variety of unique names. Colonists were known to serve peach crisp for a variety of meals and often breakfast. By the late 1800's, the peach crisp became primarily a dessert.
There are as many variations of peach crisp as there are palates. The simplified version consists of fresh, sliced peaches, sugar, cinnamon or nutmeg, butter, flour, oatmeal, brown sugar and baking soda. For the topping, some substitute oatmeal with graham cracker crumbs, cookie crumbs or granola. Almonds, walnuts, pecans, lemon zest, honey, vanilla extract and even toffee are options added to peach crisp recipes.
Usually a peach crisp is prepared in a glass or ceramic pan. Most recipes call for covering the ingredients with foil for about 15 minutes in a moderate oven. Then the foil is removed and the crisp is baked uncovered an additional 30-45 minutes. Often peach crisp is served with whipped cream, or a la mode, topped with ice cream.
Gluten free peach crisp exchanges wheat flour for blanched almond flour. Ingredients such as agave nectar or grape seed oil can be used to give it a unique flavor.
Peach crisp can also be made in a crock pot. Oftentimes, people use canned peaches for this recipe. The cooking process takes 4-6 hours; however, the heavenly scent that permeates the house is worth the wait!
Some people prefer adding other berries or fruit to their peach crisp to create their own unique dessert. Apples, blackberries, blueberries, mixed-berries and rhubarb are a few options that have become very popular.
Cognac, bourbon or scotch whiskey can be added to the peach mixture. This is a typical Southern recipe of the United States. For a Northeastern flavor, peach crisp is topped with a maple cream sauce. This sauce is prepared with heavy whipping cream, real maple syrup and corn syrup, heated until smooth. The mixture will become thick, once it is cooled. Then it is poured over your hot peach crisp.


By: Anna Kucherova

Peaches.

By: dinostock

Walnuts are a common addition to a peach crisp.

By: Thomas Francois

Nutmeg is often added to peach crisp.

By: Igor Kovalchuk

Butter is used in a basic peach crisp.

By: Tsuboya

Peach crisps are often topped with whipped cream.

By: Brian Jackson

Blueberries pair well with peaches in a crisp.

By: nito

Granola can be used at the topping for a peach crisp.

By: Sergii Moscaliuk

Honey is a good substitute for sugar in peach crisp.

By: xiangdong Li

Apples can be combined with peaches when making a crisp.

By: munchkinmoo

Peach crisp is often served a la mode.

By: Gresei

Bourbon or scotch whiskey can be added to the fruit mixture in a peach crisp.