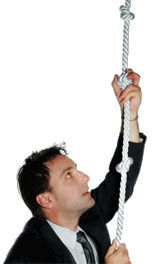 Normal loss is a classification of loss that takes place during the routine course of a business operation. Losses of this type are anticipated and often result from the use of specific methods or strategies as part of a production process. Since normal loss is anticipated and sometimes unavoidable, allowances for this type of loss is made within the total cost of the operation.
Identifying expenses associated with normal loss are often developed using historical data. Businesses come to understand that some factors may be inherent in a given production process, such as the evaporation of fluids used in the process, changes in the composition of chemicals during storage, or even the production of goods that are not quite up to standards. Breakage is also a common example of normal loss that occurs during the course of manufacturing goods, with calculations on productivity usually allowing for a certain amount to occur during a routine hour of production time.
There are many examples of normal loss that may occur during the ongoing operation of a business. With a large scale manufacturing effort like a textile plant, there is an opportunity that defects will creep into a portion of the goods produced. When this happens, those goods cannot be sold as first-quality items at the usual prices. In like manner, plastics companies may find that a small portion of preformed or molded goods do not meet certain standards, and cannot be sold as first-line goods. Both these situations represent a loss, since the inferior goods were produced using the same resources as the goods that do meet the company's quality standards.
In some cases, it is possible to reduce the impact of normal loss by selling the inferior goods as second or third quality offerings. For example, a textile plant that produces bedding products may sell second quality comforters or bed sheets with minor defects for a fraction of the standard purchase price. In like manner, the plastics manufacturer may be able to sell the slightly defective plastic goods at a discount, assuming the defects do not interfere with the ability of consumers to actually use those goods for their intended purposes. This approach helps to at least recoup part of the investment made in the production of those goods. Depending on the nature of the defect, the purchase price for the second quality goods may come close to covering expenses but will rarely yield even a small amount of profit from the sale.


Man climbing a rope