What is a Non-Stop Flight? (with pictures)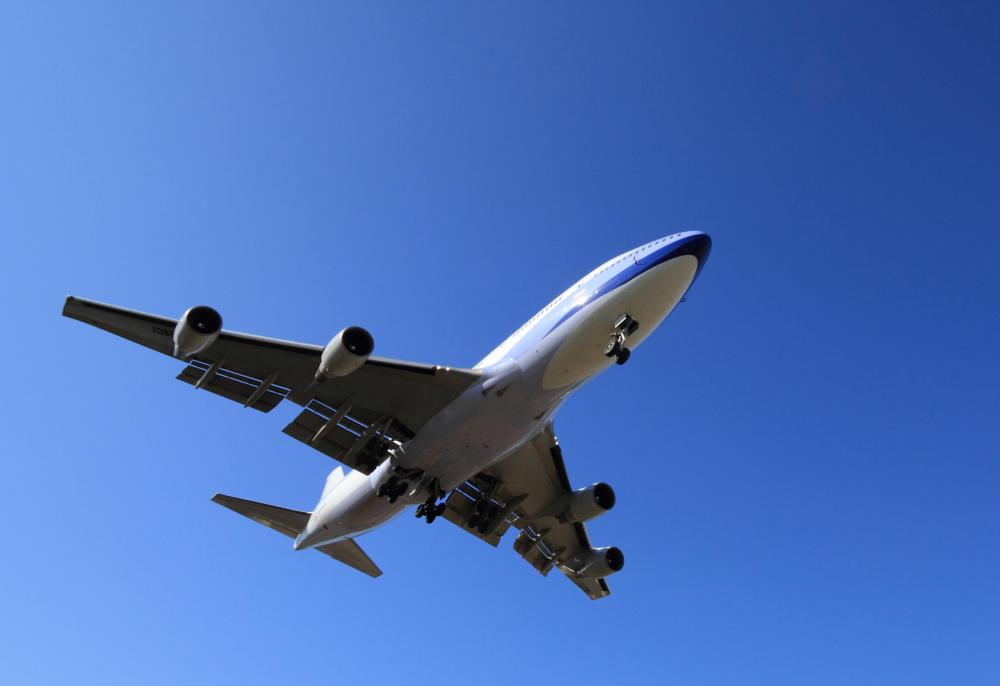 A non-stop flight is a flight from one destination to another that does not include any type of stop or landing during the travel. This means the aircraft does not land to pick up or drop off passengers, does not stop to refuel, and does not land for maintenance of any kind. These flights can be fairly short and only involve an hour of travel from nearby destinations, or longer international flights that can last well over 12 hours. A non-stop flight is not the same as a direct flight, though the two terms can often be confused or incorrectly used in an interchangeable manner.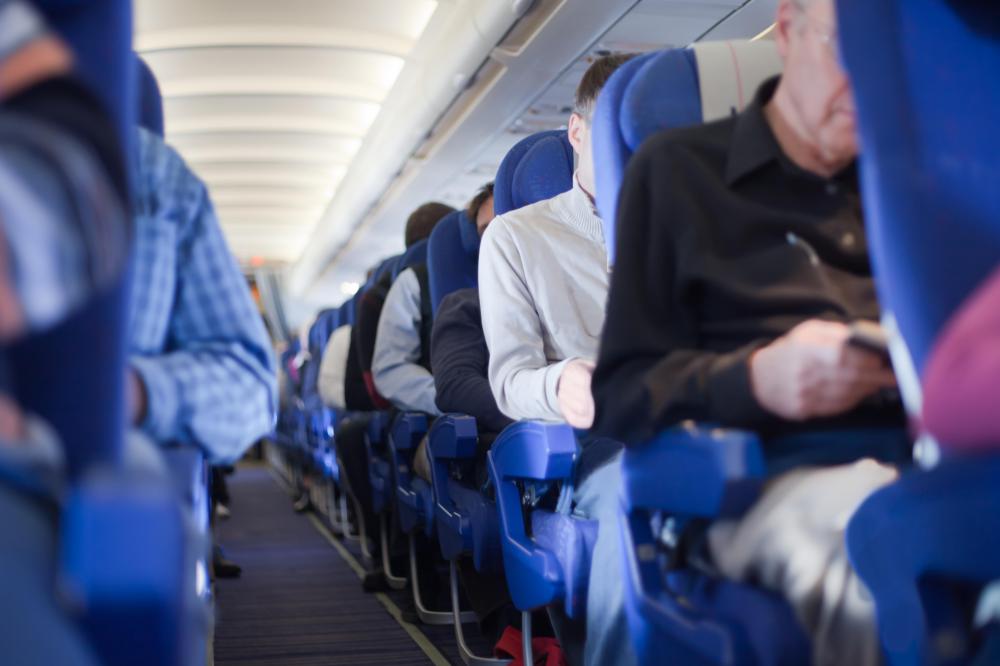 Within the airline and travel industries, a non-stop flight is typically a flight plan that travels from one point to another without stopping for landing at any point in between. This is in contrast to a flight plan for a passenger in which he or she will either have to change planes at some point or in which the plane will land and stop for some reason. Since airline travel is not always the most comfortable experience for many people, a non-stop flight is often considered preferable, as it usually decreases the travel time between two places.
As aeronautical technology has improved and commercial airlines have looked to make traveling as easy as possible, some non-stop flights between vastly distant destinations have become available. These include international flights that would have previously included some form of stop, often for refueling. Such flights can be well over 12 hours in length, with flights between Los Angeles, in the US, to Melbourne, Australia, lasting over 15 hours. A non-stop flight from Newark, New Jersey, in the US to Singapore can last over 18 hours.
The term "non-stop flight" can sometimes be incorrectly used synonymously with the term "direct flight." A direct flight is a flight between one point and another that does not include any change in flight number, though it can often include some type of stop. For example, someone on a flight between Los Angeles and New York, in the US, may be on a non-stop flight that goes directly between those two points.
On the other hand, a direct flight between them could include a stop in Chicago for some passengers to disembark and others to come on board. The person traveling onward, however, would not change planes or flight numbers before continuing to New York. This is in contrast to non-direct flights in which a person may need to change planes in order to continue on to a final destination.
Wide-body commercial jetliners like the Boeing 747 are often used for long range, non-stop flights.

Most passengers prefer non-stop flights that make air travel more comfortable and efficient.

An eye mask, earplugs and neck pillow may be useful during a non-stop international flight.