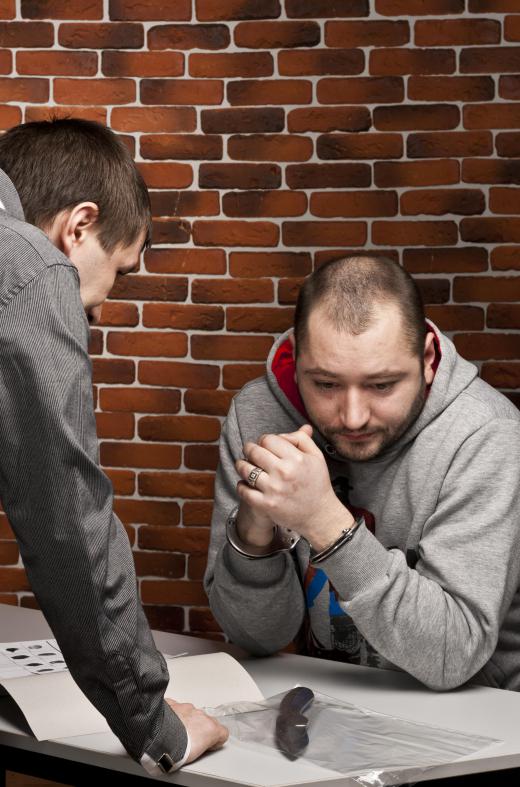 A negotiator is someone who specializes in mediating agreements between two or more parties. Most negotiators represent a particular party involved, rather than acting as purely neutral mediators. Negotiators work in a number of fields, including the financial services industry, law enforcement, and the legal community. Some negotiators go to school to acquire job skills which will assist them in their work, while others pursue training seminars and on the job training to learn to be a negotiator.
The goal of a negotiator is to reach an agreement which will be mutually agreeable and satisfactory for all parties. Although he or she may represent a specific party in a dispute, this does not mean that the negotiator is only interested in achieving this party's interests and goals, as a good negotiator recognizes that a mutual agreement will be beneficial in the long term by preventing acrimony. He or she can use a variety of techniques, relying heavily on a knowledge of psychology, human nature, and industry standards.
In the financial world, negotiators can work out sale agreements for major companies, help people make contract and salary negotiations, mediate disputes between companies, and negotiate benefits on behalf of unions or other groups. These negotiators balance the needs and desires of their clients with the reasonable expectations of the other side. They have a number of tools in their arsenal, ranging from the threat of a union strike to offers from other companies which can be used for bargaining chips.
In law enforcement, negotiators deal with difficult situations, attempting to reach a resolution in which no one is injured or killed. Hostage negotiators specifically work to extract hostages, but negotiators can also be involved in armed standoffs, handovers of stolen goods, and other types of situations. Law enforcement negotiators usually work in law enforcement first, receiving negotiation training when they express an interest in it.
A negotiator may work on behalf on an individual, helping to reduce debts, achieve a better salary, or to make a deal; a real estate agent, for example, is a type of negotiator who helps buyers and sellers reach an agreement. Negotiators can also represent organizations or institutions, or mediate disputes within organizations and governments.
To work as a negotiator, someone needs excellent communication skills, the ability to think quickly, the ability to emphasize, and the skill to view all sides of a situation, not just one. A good negotiator is ahead of both sides of a dispute, thinking about possible next steps, outcomes, and surprises which could influence the direction the negotiation takes.


By: donserhio

Negotiators try to work out deals with suspects in order to gain a confession.

By: RTimages

A hostage negotiator attempts to secure the freedom of someone taken captive.

By: highwaystarz

A real estate agent may negotiate on behalf of another individual to help house buyers and sellers reach a deal.

By: Brian Jackson

Debt negotiators may work with banks on the terms of a mortgage.

By: jurra8

Hostage negotiators typically receive extensive firearms training.

By: Rido

A negotiator may schedule meetings between an individual and his creditors in order to reach agreements on payment.