What is a Mortgage Disclosure?
Mortgage disclosure is the process of providing current information on the status of any mortgage activity associated with different types of real estate. Disclosure may take the form of providing accurate data to prospective buyers, prospective sellers, or to government agencies that oversee the real estate industry within a particular country. The object of all forms of mortgage disclosure is to ensure that real estate transactions are handled in a legal and ethical manner.
In countries where mortgage records are maintained in compliance with government regulations, it is normal for the data kept by each lender to be updated when any changes take place. This includes recording details about a recently approved mortgage, changes in the terms and conditions of an existing mortgage, and the payoff of any property mortgage handled by the lender. Depending on the requirements of the jurisdiction, this information must be reported to the appropriate agency on a continuing basis, with some countries requiring reports as frequently as weekly. In other situations, a monthly or semiannual report is considered sufficient.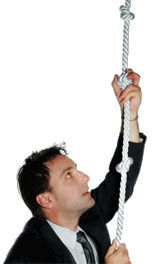 The details provided in a mortgage disclosure will vary from one country to another, depending on the regulations currently in place. However, there are several types of information that appear in just about every disclosure document. These include the total loan amount, the type of property involved, and the reason for the loan. Examples of reasons for the loan include the purchase of a new home, remodeling of an existing home, or the extension of refinancing a primary mortgage or granting a second mortgage on the property.
In some countries, details about the debtor are also included in the mortgage disclosure. The race and ethnic background of the borrower is often included. Some jurisdictions require that the gender of the borrower also be reported. In situations where a mortgage application is rejected, the reason for the rejection may be required to appear, along with references to supporting documentation.
While some of this information may seem irrelevant or even invasive, the data is usually considered necessary as a means of protecting borrowers and lenders from potential fraud situations. Disclosure laws often require information that can be cross-referenced with the data reported by different lenders, and possibly identify discrepancies that indicate the presence of some type of disclosure fraud. This protects borrowers from doing business with unscrupulous lenders, while also protecting lenders from getting involved in a fraudulent situation with unethical borrowers.
Since disclosure regulations and protocol vary from one country to another, it is important to identify any laws that apply to the local jurisdiction. In addition to national laws, there may be municipal or state regulations that impact the process and nature of the mortgage disclosure. Real estate professionals can often provide information on procedures for reporting as well as where to locate the forms necessary to comply with the regulations.
AS FEATURED ON:
AS FEATURED ON:

Man climbing a rope