What Is a Mortgage Co-Signer?
A mortgage co-signer is a third party who agrees to be responsible for the balance due on the mortgage in the event that the borrower should become delinquent or default on that balance. In many cases, the co-signer is a relative or a close friend who is attempting to help a loved one buy a first home or possibly purchase a residence after going through a difficult economic period. Since a mortgage co-signer is entering into a contract that creates a financial obligation, choosing to co-sign on a mortgage is something that should be considered very carefully.
Lenders will sometimes require a mortgage co-signer before approving a mortgage application. Typically, this occurs when the mortgage applicant comes close to but does not quite meet the criteria established by the lender for mortgage approvals. As a result, the applicant presents a degree of risk that the lender believes is greater than the benefits deriving from granting the loan. By introducing a third party guarantee into the combination, that risk is minimized sufficiently for the lender to approve the mortgage application and grant the loan to the borrower.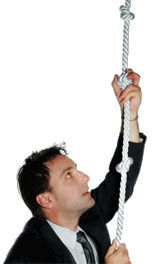 Not everyone can function as a mortgage co-signer. The individual must meet the basic qualifications put in place by the lender. These generally include a steady source of income, an equitable ratio between debt and income, and a good credit rating. In short, the lender must be convinced that in the event the borrower is unable to keep up the mortgage payments, the co-signer will be able to do so. To ascertain if the co-signer is financially able to take on this type of debt, lenders will often run credit checks, verify employment and in general perform the same due diligence that was conducted on the mortgage applicant.
While the mortgage co-signer does help to minimize the risk carried by the lender, the fact is that by agreeing to co-sign the mortgage contract, the third party is essentially taking on the risk that the borrower will at some point default on the mortgage. Should that happen, the co-signer must either make the payments in order to protect his or her own credit rating, or arrange alternative financing that settles the original debt. Since a mortgage co-signer is taking on a very real responsibility, it is important to make sure there is a good chance that the borrower will follow through and make the payments. Doing so helps to rebuild the borrower's damaged credit rating and also protects the co-signer's good credit.
AS FEATURED ON:
AS FEATURED ON:

Man climbing a rope