What Is a Mortgage Arrangement Fee?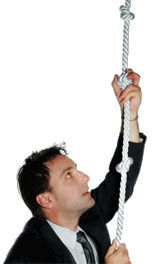 A mortgage arrangement fee is a type of expense that is sometimes assessed by a lender as part of the process of structuring and approving a mortgage. Sometime referred to as an administration fee, this type of charge may be payable up front or bundled into the total amount of the loan. Policies on the application of this fee will vary, based on the procedures of the lender and any governmental regulations that may apply to the granting of loans to individuals and business entities.
The purpose of the mortgage arrangement fee is to offset the administrative costs involved in assessing the borrower's application. Lenders routinely utilize a number of tasks such as running credit reports, checking references, and other essential tasks that help to establish the credit worthiness of the applicant. In addition, the fee is often considered to cover the costs of reserving the funds that are allocated to the borrower and to also help to offset the expenses incurred as part of creating and managing the mortgage contract over the life of the loan.
The amount of the mortgage arrangement fee may vary from one lender to the next. Some lenders charge a flat rate, while others assess a fixed percentage of the loan amount. In some countries, lenders may assess a fixed percentage of the total loan amount, then a small percentage for each year that the loan is anticipated to remain in force. With this arrangement, the borrower pays a percentage for the overall loan, then also tenders a similar percentage for each year in the duration of the loan. Depending on the amount of the percentage and the number of years that the loan will be in effect, the mortgage arrangement fee can be substantial.
Since the mortgage arrangement fee may be known as an administration fee or even some other name, it is sometimes necessary to work with the lender to identify what each assessed fee encompasses. This makes it easier to understand what the charge relates to and how that charge relates to the loan itself. Depending on the circumstances, it may be possible to negotiate a lower fee, although many institutions consider the arrangement fee to be standard and non-negotiable.
In many cases, the mortgage arrangement fee is not paid up front, but is bundled into the total amount financed for the mortgage loan. This has the benefit of allowing the debtor to repay the fee over the course of the mortgage, but also means that interest is applied to that fee along with the other components of the loan balance. When and as possible, choosing to pay the mortgage arrangement fee up-front rather than bundling the fee into the financing can save a great deal of money over the course of a 30-year mortgage.


Man climbing a rope